Fabio Capello slams AC Milan players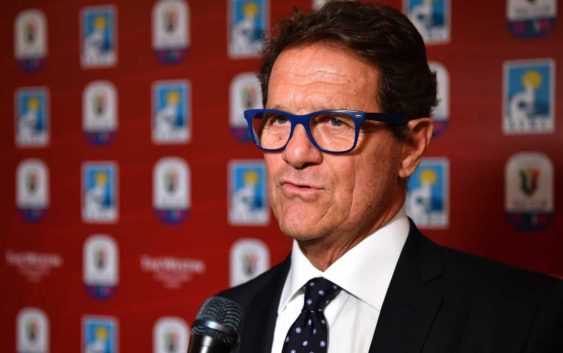 Fabio Capello analyzes AC Milan's current negative situation, highlighting the team's shortcomings and

criticizing

Rafael Leao for precise reasons.
Fabio Capello guided AC Milan in one of the best moments in the history of the club. In fact, after Arrigo Sacchi's cycle had ended it was Capello's task to keep winning trophies and he succeeded. Especially in Italy where he won 4 Scudetti titles and 3 Italian Supercups. But also a Champions League trophy and a European Super Cup.
These days the Rossoneri's situation is completely different and Capello is not pleased with what is going on. "That the team is in difficulty and the players are not of the highest level, normal players, you can see it. At San Siro you need personality, they are afraid. Pioli has to do psychological work to bring the team to a level where it needs to be. There are players who have a certain value, but there are few worthy of Milan".
The former coach of Milan, Real Madrid, Roma, Juventus, England, Russia and Jiangsu Suning then targeted Rafael Leao: "The Leao of last night made me nervous, he must think that there is an offensive and defensive phase. He plays only when he has the ball at his feet but he must change and do something more".
The Portuguese failed to make an impact against Lazio or Spal, bad performances not expected from a talent like him. Don Fabio concluded his analysis with the following considerations on Milan: "The problems are in the head above all, I have already passed these moments as a player and coach. It would take someone, among the players, to pass on the values and take control of the situation by helping the coach".
This is one of the worst starts to the season in the history of AC Milan. With six defeats in eleven rounds of Serie A the Rossoneri find themself in 11-th spot on the standings with just 13 points. If something doesn't change quickly AC Milan are destined for another mediocre year.
---
READ MORE: AC Milan have 15 names list for January