The 4 main factors of AC Milan's downfall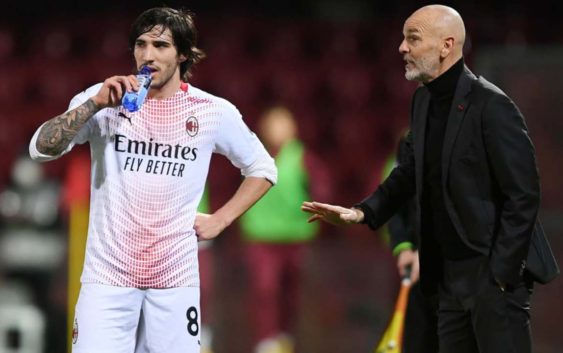 Gazzetta dello Sport analyzes why AC Milan have been unable to score and win in the last seven matches.
AC Milan failed to win against Torino. The Rossoneri were solid behind with Maignan, Kalulu and Tomori in fine form but the situation was totally different in the final third. AC Milan's forwards failed to find the back of the net with Giroud too isolated, Leao unable incite, Diaz a ghost on the pitch and Saelemaekers missing even simple passes.
The data on AC Milan's attack are deeply worrying. Two consecutive matches without scoring (hadn't happened since February 2021). After the match against Salernitana, dated February 19, the Rossoneri have never managed to score more than one goal. That's a tally of seven games, including the semi-final of the Italian Cup with Inter.
The Red and Blacks once were a time there was a team capable of succeeding without their absences, able to find a thousand different solutions to find the goal, able to not give reference points to the opponent in the offensive phase. Of this team up front there is little or nothing left. If AC Milan, despite the two consecutive draws, remains in the fight for the Scudetto, they owe it to their very effective defense. It is the part of the medal that glitters, but with six games still to be played, it is not enough. The forwards are all jammed.
Leao hasn't scored since 25 February, Messias since 19 February, Rebic as well (and in all he has only scored 2 league goals), Ibra since 9 January, Diaz since 25 September. The last goal of a striker was that of Giroud against Napoli. It was March 6. After that, a blast from Kalulu with Empoli and one from Bennacer with Cagliari. Then the curtain fell completely. The match against Bologna recorded the infamous number of 33 shots towards the opponent's goal without finding the back of the net. Against Torino this time there were only 14, but in the last seven matches (with the Italian Cup) Milan have fired 117 shots to score only 4 goals.
The causes of this slump? Multiple. Some players are starting to get tired (legitimately: with the long list of injuries throughout the season, some players have been asked for overtime). The Rossoneri's game begins to be readable despite Pioli always trying to insert some novelty factor. Passing is another aspect. When it comes to making the last pass, most of the time the wrong decision is made. Frenzy, inability to dribble the opponents, selfishness and technical errors. There is a bit of everything on the Rossoneri's final third and in these cases the coach is of little importance. So far this season no AC Milan player has reached double figures in the goal scoring table. Ibra, Giroud and Leao have stopped at eight for the moment. This too is a clear clue.
---
READ MORE: AC Milan looking at ex Man City starlet to replace Diaz