Three candidates to replace Donnarumma at Milan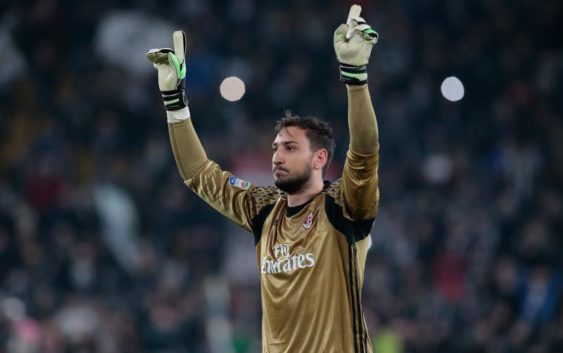 With the sale of Neymar more likely by the day, PSG could fund a big money move for AC Milan goalkeeper Gianluigi Donnarumma.
MILAN TRANSFER NEWS – The Donnarumma-Paris Saint-Germain "soap opera" may not be over yet, at least according to La Gazzetta dello Sport, who report that the French club is again after the young AC Milan goalkeeper.
The Ligue 1 giants must decide whether to continue with Areola, signing a back up alongside him, or bet on the Rossoneri's 20-year-old goalkeeper. PSG sporting director Leonardo is a big fan of Donnarumma and with the very likely departure of Neymar he will have large funds available to finance a move for the talented Italian.
According to La Gazzetta, AC Milan value Donnarumma at least 50 million euros and will not accept any swap deal. In the past AC Milan rejected a 20 million offer plus Areola from PSG. However, Gigio's contract situation (his current deal expires in two years), and the necessity to make an important sale, force Milan to listen to offers. With the sale of Neymar, PSG could offer up to 70 million for Gianluigi Donnarumma.
At this point, the Rossoneri are considering who will be his replacement. According to Gazzetta, Keylor Navas, Lunin and Perin are the three alternatives to replace Gigio in case of his departure. The Rososneri recently loaned talented youngster Plizzari to Livorno to gain experience and more game time so Pepe Reina and Antonio Donnarumma are the two other available goalkeepers.
Keylor Navas has been relegated to second choice after the signing of Courtois. Andriy Lunin, another player of Real Madrid and best goalkeeper of the Under-20 World Cup, is available on loan. Mattia Perin is trying to leave Juventus but he's injured until October.
Paolo Maldini's BIG transfer dilemma