TMW: Barcelona and Man United battle for AC Milan star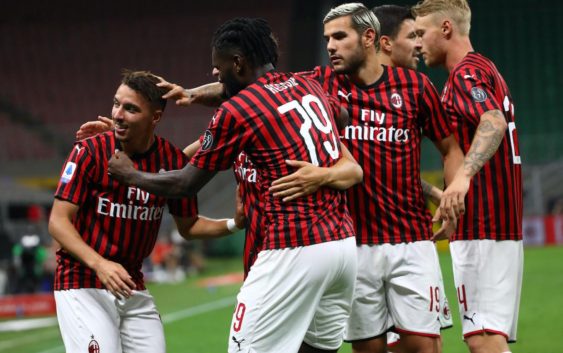 For a long time AC Milan have been trying to extend the contract of Franck Kessie but a move away is the most likely option.
"The club takes care of contracts, but the best play on the pitch". Stefano Pioli in recent days had thus liquidated the inevitable questions related to the renewal of Franck Kessie. A renewal that looks far away despite the Rossoneri's best efforts and the 18-months duration of the negotiation.
The signs, at least the recent ones, by either the player or his agent do not give particular optimism on the matter even if the situation is not yet over. AC Milan's efforts are evident. As well as the interest of the big European clubs.
For weeks Milan have been making Kessie understand how important his role is within Pioli's team. But despite the technical and economic rewards, the situation remains blocked. AC Milan have offered 6.5 million net per season including bonuses. An important figure that is even more relevant if compared to what the other teammates are earning.
For the moment, Kessie's response has been adamant: 8.5 million net per year or nothing is done. Time is running out and foreign clubs have starter to circle. TuttoMercatoWeb reports Barcelona and Manchester United have joined the race for Franck Kessie.
The Premier League club will let Van de Beek leave in January and are not sure if Pogba will extend his contract. On the other hand, Barcelona are also looking to add a new central midfielder as soon as possible. Barcelona CEO Ferran Reverter recently promised they have 20 million euros to spend in January. Meanwhile, PSG are leading the race.
---
READ MORE: AC Milan consider new striker signing in January