Top 10 Berlusconi favorite players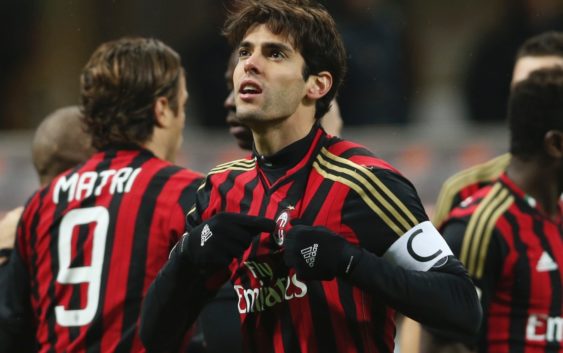 During 30 years as Milan president, these are the top 10 Berlusconi's favorite footballers that have played with AC Milan.
Now that Milan ownership has finally passed to Chinese hands, big name signings in the transfer market are expected. President Berlusconi always considered Milan as sacred and special, often describing the club as the best thing in his life. In all those years he developed a special affection for certain players. Among the top Berlusconi favorite players are included some names that have written the history of the red and black club.
Roberto Donadoni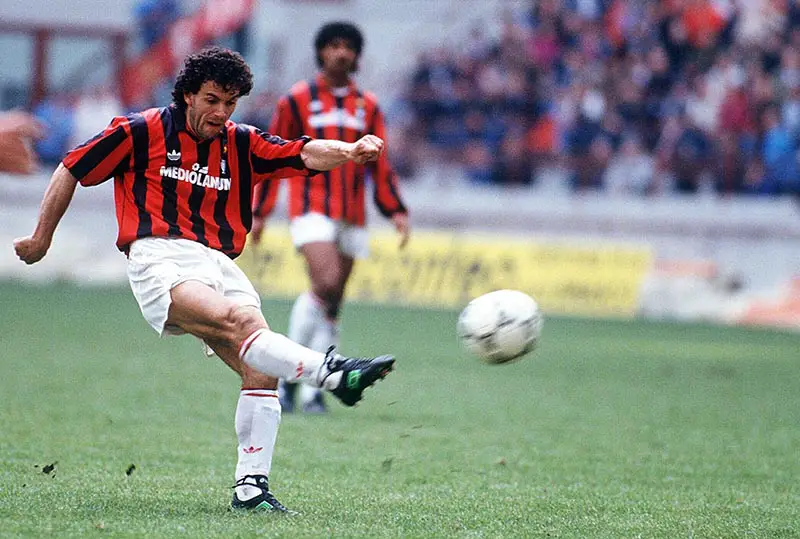 Roberto Donadoni was the first signing of Milan with Berlusconi as president in 1986. He intervened personally in this negotiation so the player would not end to Juventus rivals, who at that time had reached a deal with Atalanta. He moved to Milan for 10 billion lira. He spend 12 highly successful years at Milan winning the Champions League three times. Part of the legendary team that dominated Italy and Europe in the late 80-s and early to mid 90-s.
Franco Baresi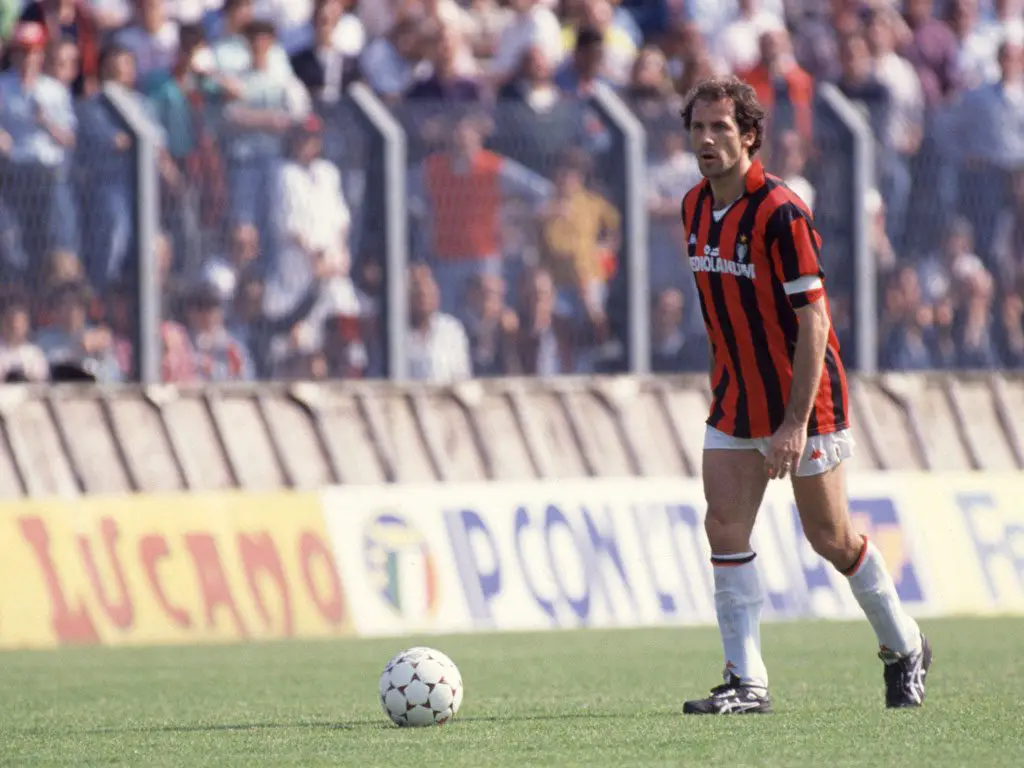 The first captain of Berlusconi era was the legendary Franco Baresi, to whom president submitted a career Ballon d'Or when he retired from playing in 1997. Baresi spent his entire football career at Milan without abandoning the club even when Milan was relegated in Serie B. A gesture deeply appreciated and never forgotten by the fans and the president. 
Marco Van Basten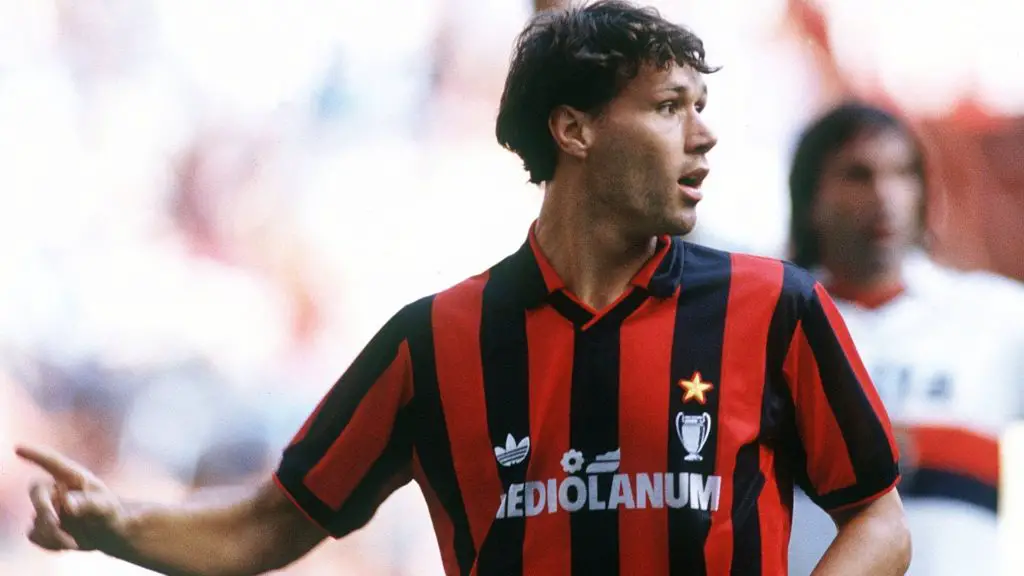 Marco Van Basten was one of the first players with whom Berlusconi fell in love. He even sacked manager Sacchi in 1991 only to satisfy the Dutch striker. Van Basten joined Milan in 1987 with fellow countrymen Gullit and latter Rijkaard. The three times Ballon d'Or winner was considered to be the best player of his generation. Was forced to retire from football at 28 due to an ankle injury. 
Giovanni Galli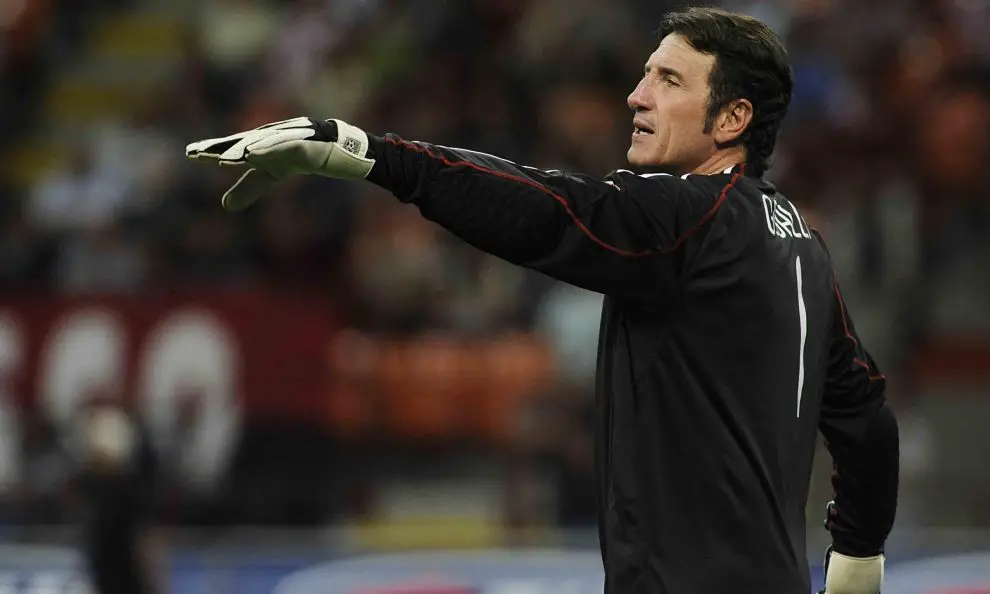 Giovanni Galli was the first goalkeeper signed by Berlusconi and they had a very friendly relationship on and off the pitch. So high was the consideration the president had for him that he even nominated Galli as mayor of the city of Florence for his party Forza Italia. Galli spent 4 years at Milan wining the Champions League trophy twice. 
Dejan Savicevic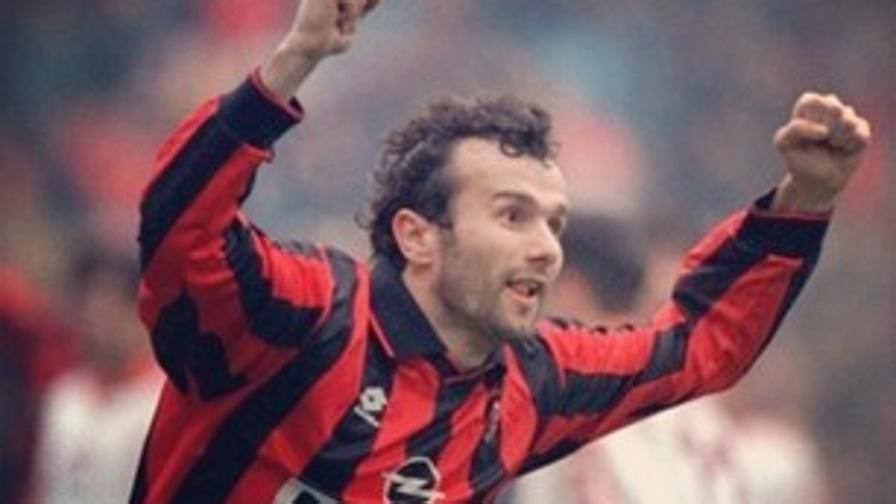 Dejan Savicevic's genius did not leave Berlusconi indifferent. In 1995, after losing the Champions League finale against Ajax, he said "We were without our best player". Referring precisely to Savicevic's absence from that match. Although he had a difficult relationship with manager Fabio Capello, Savicevic helped Milan win the 1994 Champions League by scoring twice in the famous 4-0 win against Barcelona.
Andriy Shevchenko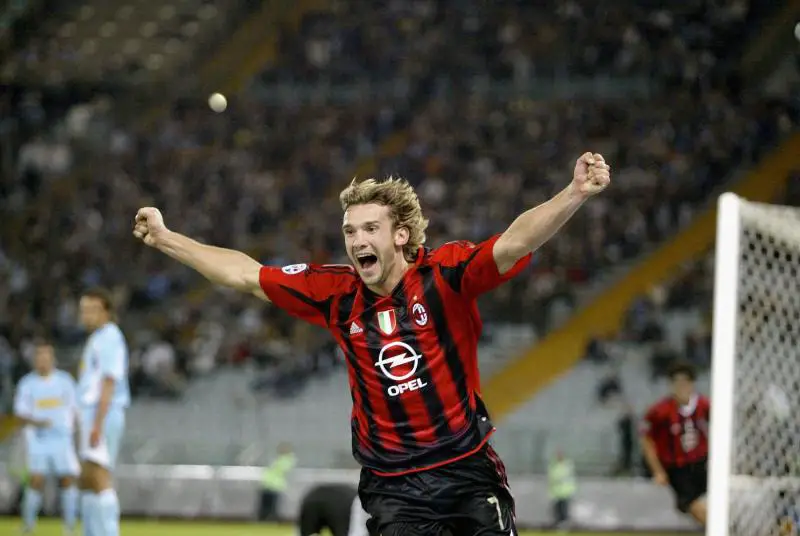 Silvio Berlusconi is godfather to Jordan, son of Andriy Shevchenko. The bond between the two was so strong that the red and black striker asked him to be the godfather of his son. In 2006, Sheva left Milan although Berlusconi and Galliani did every possible thing to make him to stay. Joining Milan for a then-record transfer fee of 25 million $ Sheva won every possible trophy with the rossoneri.
Filippo Inzaghi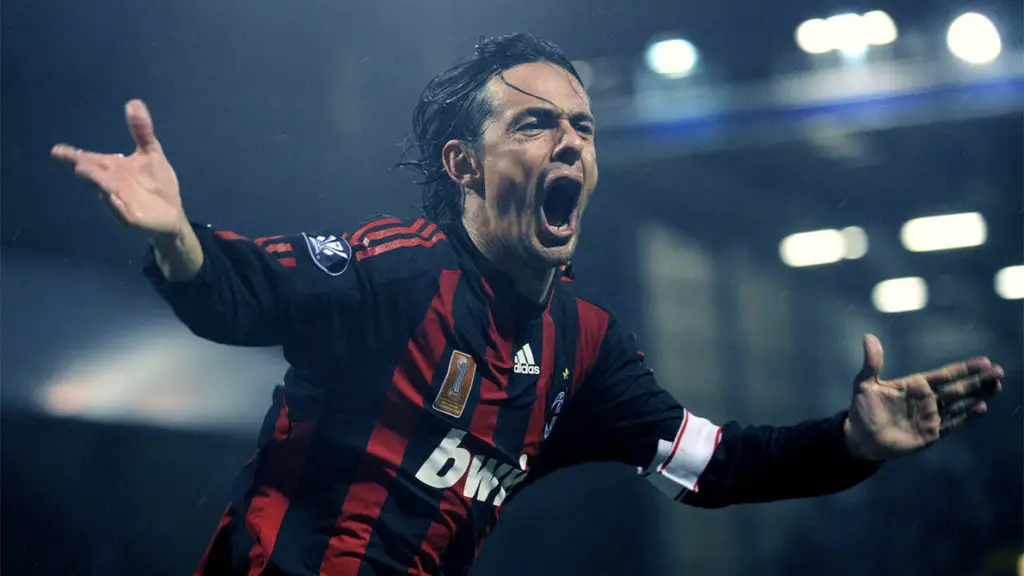 Among top 10 Berlusconi signings, Inzaghi could't be absent. Super Pippo perhaps was not the type of player Berlusconi favored, from the standpoint of technical level, but his determination and his way of living for the goal captured Berlusconi. One of the most expensive signings in Milan history. Silvio together with Galliani chose him as manager in 2014. Although with a series of poor results he did not sack Inzaghi until the end of the championship. A matter of respect. Referring to the 2007 Champions League win Berlusconi said: "Inzaghi promised me two goals and kept his word".
Kaka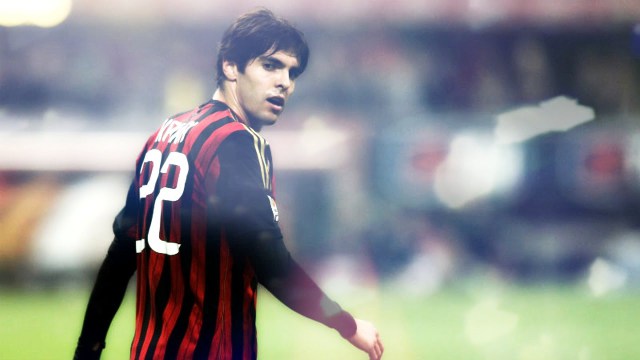 "He is the guy you would want to marry your daughter": were the words of Berlusconi for Kaka. The huge consideration he had for the Brazilian champion made Berlusconi refuse to sell him to Man City in January 2009 to a staggering figure. Kaka left next summer but relations between them remained good. In 2013 Kaka returned to Milan. The Brazilian attacking midfielder always held a special place at Berlusconi's heart. One of Berlusconi favorite players and perhaps the favorite.
Clarence Seedorf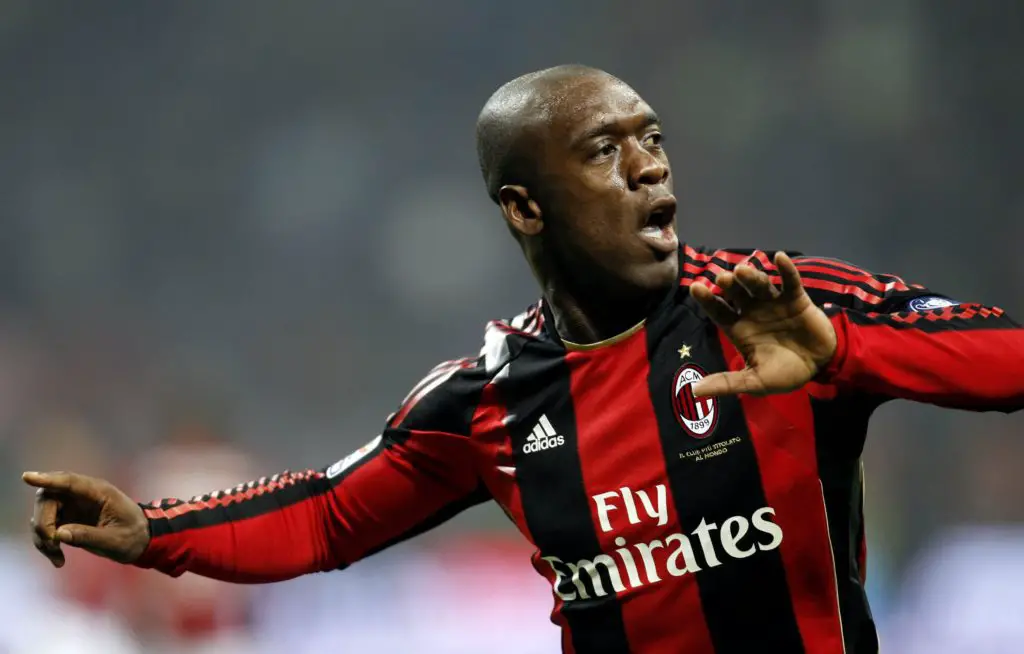 Clarence Seedorf was historically one of Berlusconi's favorite players, inside and outside of the pitch, due to his culture and ethics. Silvio chose him as coach in 2014 after firing Allegri. But at the end of the season their relationship suffered oscillations and Seedorf left Milan. Since then their relationship has never been the same. 
Ronaldinho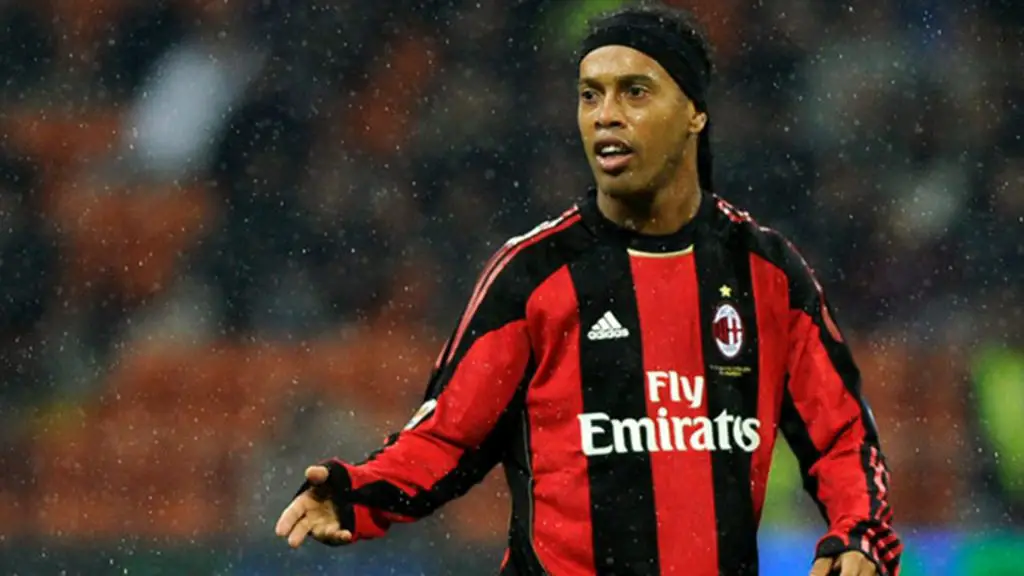 During 29 years, no player has been more desirous for Berlusconi than Ronaldinho. He was signed in 2008 despite Ancelotti disapproval of the transfer. Ronaldinho left in 2011 when it became clear he could not be the phenomenon playing for Barcelona. Still Berlusconi enjoyed a lot the Brazilian's talent as a rossonero player.
---