Top 5 highest-earning football players on Instagram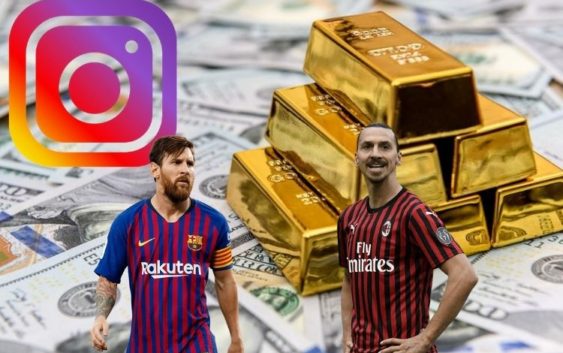 Huge football stars are leveraging their popularity to earn hefty figures just from advertising on social media like Instagram.
Being a professional footballer can guarantee you huge sums of money and now with social media things have gotten only better for the brightest stars of world football.
Transfermarkt, a portal specializing in the ratings and statistics of footballers, has shared a ranking of the players or former footballers who earn the most on Instagram. And many win more from social media than from their regular club contracts.
AC Milan star striker Zlatan Ibrahimovic enters the top five. The leader of the Rossoneri earns 6.73 million on Instagram, almost the same figure he earns playing football for the Red and Blacks. Neymar does a bit better with 7.2 million.
Former AC Milan midfielder David Beckham may have quit football years ago but that hasn't stopped him from making huge money just from social media advertising. His last check has a figure of 10 million euros from Instagram.
The top duo earns quite stratospheric sums. Leo Messi earns an annual 27 million while his eternal rival (on every aspect apparently), Cristiano Ronaldo, does much better at 44 million euros.
---
READ MORE: OFFICIAL: AC Milan sign new midfielder