Transfer updates on Fernandes, Rebic, Correa, Suso and Laxalt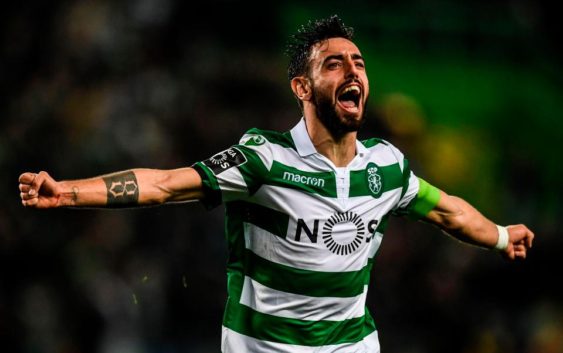 The AC Milan mercato is at a crucial phase with many player being linked with the Rossoneri while several others destined to leave.
MILAN TRANSFER NEWS – During the last few hours various news related to players that can join or leave AC Milan have emerged. MilanNews.it provides the latest updates regarding three transfer targets that have been linked with Rossoneri club and three player that could Milan this summer.
BRUNO FERNANDES – A few weeks ago, Paolo Maldini met with the player's agent, however, at this point the parties are not in contact despite recent rumors. Sporting Lisbon value their star midfielder at 70 million and, unless Jorge Mendes invents some imaginative operation that could include Andre Silva, a deal is out of reach for the Rossoneri.
ANGEL CORREA – The purchase of the Argentine striker is in stand-by. Atletico Madrid and AC Milan should resume contacts this week but the distance between demand (55 million) and the offer which amounts to 45 million, including bonuses, remains considerable. AC Milan have the approval of Correa and hope that, in the long run, Atletico will lower their claims.
REBIC – The Croatian international was a target of Inter before city-rivals the concluded the signing of Lukaku from Manchester United. According to MilanNews.it, he is not a name that AC Milan are following.
SUSO – The Spanish winger is at the center of a constantly evolving situation. Marco Giampaolo wants to keep him at San Siro, publicly declaring his appreciation for his type of football, so much so that he entrusted Suso with the role of trequartista instead of Paqueta. On the other hand, AC Milan are awaiting offers and consider him transferable at the right price. Roma and Lyon are very interested in Suso while Fiorentina seem more behind in the race for his services.
LAXALT – The Uruguay international has many requests. After Parma, now Spal want to sign Laxalt as a replacement for Fares. Torino are interested too but Milan will offer the player on loan only with the obligation to buy for 12-13 million.
STRINIC – After Laxalt, Spal inquired even about Ivan Strinic but at the moment there is nothing concrete.
Paolo Maldini's BIG transfer dilemma