AC Milan decide the future of Bakayoko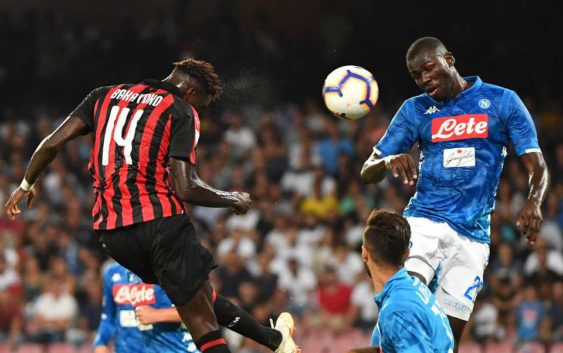 AC Milan are not willing to shell out €40 million for 
Tiemoue Bakayoko and are reportedly demanding a cut-price deal to permanently sign him from Chelsea.
How things can change in a matter of days. Chelsea loanee Tiemoue Bakayoko has transitioned from a mysterious object to an important player for Gennaro Gattuso's side. After a difficult start the Frenchmen seems to have finally settled in.
When the London club signed Bakayoko in the summer of 2017 he was considered as one of the most promising defensive midfielders in the game. However things couldn't have gone worse for the 24 year old and after one season he was forced to change environment.
While his first few months at San Siro were disappointing, Bakayoko's performances have drastically improved in the last three matches. The French midfielder has become an important part of the Rossoneri and now AC Milan are keen to make his move permanent.
Tiemoue Bakayoko joined AC Milan on loan (5 million) with an option to buy for an additional 35 million euros. Too much for the Rossoneri's coffers. Sporting director Leonardo has asked for a discount from Chelsea. 
AC Milan are willing to sign the former Monaco for 20 million euros, thus 15 million less than the agreed price. However Chelsea are hopping to recoup their entire investment made last summer. If the English giants refuse to sell at 20 million, AC Milan will consider other targets and Bakayoko will return to England when the season ends.