AC Milan very close to defender signing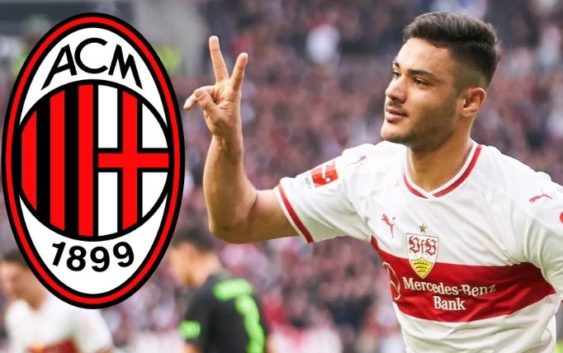 AC Milan are about to sign Ozan Kabak from Stuttgart. The Rossoneri have decided to pay the young defender's release clause.
MILAN TRANSFER NEWS – It seems like AC Milan have chosen the ideal reinforcement for the defence. Ozan Kabak will be the long-awaited centre back that will complete the back-line of the Rossoneri ahead of the new season.
The 19-year-old defender of Stuttgart has been able to establish himself as one of the most promising players in the German league despite his young age. Stuttgart failed to avoid relegation this season but Kabak was one of their top performers winning the Bundesliga Rookie of the Season award in his first year in Germany.
For a couple of days AC Milan have been negotiating with Ozan Kabak and a deal seems imminent. The Turkey international boasts all the right parameters required by the Rossoneri club: young, fast, fair price tag and room for improvement. In short, the prototype of the modern defender, with a good European experience behind him in Germany.
La Gazzetta dello Sport reports that AC Milan have agreed to pay Kabak's release clause of 15 million euros. The player with sign a 5-year contract with the Rossoneri worth 1 million euros plus bonuses, with his salary destined to rise year by year. Tuttosport also confirms that a transfer should be completed in the next 48 hours. Sky Sport Germany revealed recently that Bayern Munich had pulled out of the race for Kabak's services after the player had agreed terms with Milan.
Ozan Kabak started the season with Galatasaray and in January moved to Stuttgart for a fee of €11 million. He made 15 Bundesliga appearances in his half a year in Germany finding the back of the net on 3 occasions. With 64 per cent of aerial challenges won, Kabak came out on top in 60 per cent of challenges overall, and completed 84 per cent of passes. By comparison, Mats Hummels' stats were 66, 68 and 91 in the same categories.
However, the 2014 World Cup winner was playing for the title-winners and is 11 years older than Kabak. It doesn't take too much stretching of the imagination to think the Turkish defender will be at least that good in a decade's time. Along with Dortmund's star Jadon Sancho, Ozan was the Bundesliga's youngest first-team regular in 2018/19. Virgil van Dijk and Benjamin Pavard are his role models. It looks like AC Milan are abut to sign a guaranteed talent.
---
Read here Why AC Milan RIGHTLY did not sign Stefano Sensi
---
Read here AC Milan make official offer for Dani Ceballos