Ambrosini suggests AC Milan to sign 'beast in the making" midfielder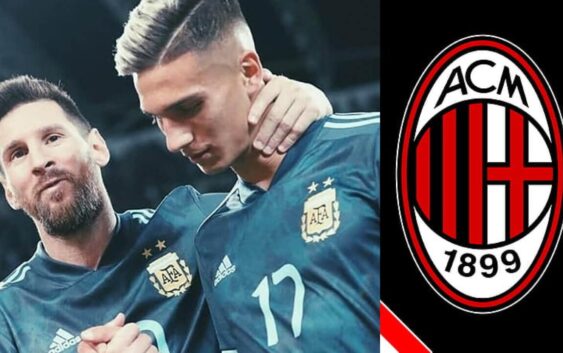 Former midfielder Massimo Ambrosini gives a few recommendations to
AC Milan to complete their squad this summer.
AC Milan have been very actives on the transfer market so far with the purchases of Marco Sportiello, Ruben Loftus-Cheek, Luka Romero, Christian Pulisic and Tijjani Reijnders. The Rossoneri still need to do a lot of business until the end of summer with a striker, a right winger and another midfielder being the priorities.
Former AC Milan player, Massimo Ambrosini, has some suggestions regarding the extra midfielder needed to complete the department. Ambrosini, who played many seasons as an important midfielder for the Rossoneri, immediately suggests the name of Zielinski in an interview granted to Gazzetta dello Sport: "Zielinski. He plays the mezzala, instills fear in the opponent defenses and scores".
However Piotr Zielinski is not a realist target. The Polish 29-year-old midfielder has received a very rich offer from Al Ahli while Maurizio Sarri pushes to join him at Lazio. Nevertheless, Ambrosini has another name that he strongly recommends to the AC Milan management and that is Nicolas Dominguez.
"I like Nicolas Dominguez, he has personality and is the perfect player for Stefano Pioli's football" says Amborisni. The 25-year-old Argentine central midfielder is turning heads with performances at Bologna. The contract of Dominguez with Bologna expires in one year and the player seems ready for a move at a bigger club.
Dominguez is a typical ball-winning midfielder, a tough tackler in the middle. He is the one to recover possession and look to progress the play. His passing accuracy is also and he often attempts long balls during the game in search of his teammate strikers. Nicolas is referred as a beast in the making due to his characteristics. Dominguez is on Furlani's list of targets but as a back up option if the Musah pursuit fails.
Ambrosini is also in favor of the signing of Porto striker Mehdi Taremi. "As center forward I would go with Taremi. He works a lot with the ball, attracts the central defender to himself and opens up space in the box. He would be a good sidekick for Rafael Leao. As for right winger Chukwueze would give electricity to the team".
---
READ MORE: Pioli explicitly wants AC Milan forward out after tense fallout