TMW: AC Milan in negotiations for €25m-rated Portuguese striker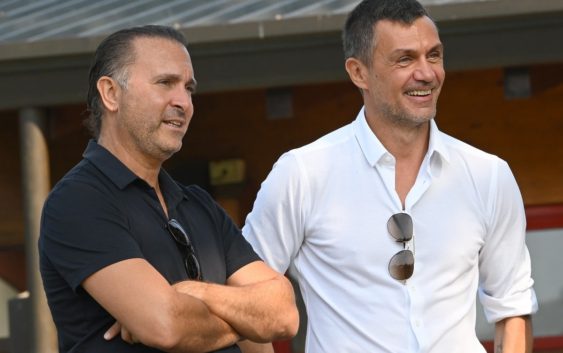 AC Milan have opened talks to sign €25 million-rated Portuguese centre forward this summer according to a report.
The recent injury of Zlatan Ibrahimovic highlighted AC Milan desperete situation in attack once more. The Swedish striker will stay out for one month following a muscle injury with the national team. The veteran striker has played only 144 minutes this season while his colleague Divock Origi has contributed with only two goals leaving the entire weight on the attack on Olivier Giroud's shoulders.
The French striker will sign a one-year extension this month but AC Milan are planning two sign two centre forwards this summer. It's now year clear what will be the budget for the upcoming transfer window but the Rossoneri are already moving around. TuttoMercatoWeb reports that AC Milan are in discussion for Beto Betuncal.
According to the Italian news outlet, AC Milan have established the contacts with Udinese to negotiate the possible transfer of Beto. The 25-year-old Portuguese striker is among the top names of Maldni and Massara's wish list for the attack claims TuttoMercatoWeb.
The €7 million signing from Portimonense has proved to be bargain buy for Udinese. Beto scored 11 goals in 28 league appearances in his first season in Serie A while this season he has found the back of the net on 9 occasions and one finished on Milan's goal. Physical, fast and with an keen eye for goal, the next step is just a matter of time for Beto.
Udinese are reportedly asking at least €25 million for Beto. That figure is well within the reach of AC Milan's budget. The management doesn't want to take any more risks following the disappointment with Origi and would prefer a centre forward that is already familiar with Serie A. Rasmus Hojlund is the dream while Beto is a realistic option for the Italian champions.
---
READ MORE: AC Milan's worst signings EVER