Gds: Chelsea new Leao bid could eclipse Lukaku fee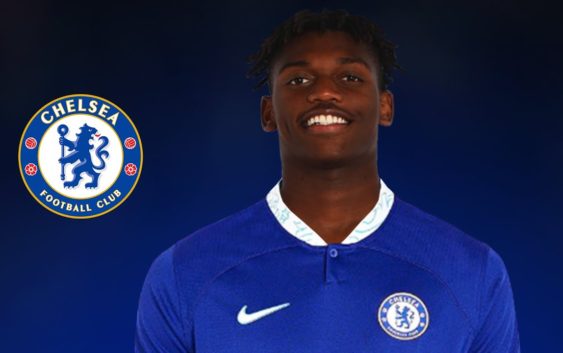 Chelsea have set their sights on AC Milan star Rafael Leao. The Blues could make the Portuguese winger the most expensive transfer in Serie A history.
Chelsea are trying to improve their squad and coach Thomas Tuchel is looking to sign at least one forward before the summer transfer window is over. The Blues have reignited their interested in AC Milan left winger Rafael Leao according to reports from England.
The Times writes that Chelsea are working on a deal to sign Rafael Leao and will shortly present an tempting bid to AC Milan. The Rossoneri are in a difficult spot regarding the 23-year-old. With his contract set to expire in two years, Leao has so far refused to commit to fresh terms.
The Portugal international has been heavily linked with a switch to the Premier League following his last season performances. First Arsenal and now Chelsea are trying to snatch him from the Italian champions. New Chelsea owner, Todd Boehly, is reportedly willing to spend 120 million euros to sign Rafael Leao according to Gazzetta dello Sport.
AC Milan are well aware of Chelsea's interest in their player. Until now, the Rossoneri have insisted that anyone willing to sign Leao must activate his €150 million release clause. However, the potential €120 million bid is very close to his release clause and would make Leao the most expensive outgoing transfer in the history of Serie A. At the same time that would eclipse the fee Chelsea paid for Romelu Lukaku.
This summer could represent AC Milan best option to cash in on Leao. The former Lille left winger played a key part in the Scudetto triumph last season. He scored 14 goals and provided 12 assists in 42 appearances across all competitions. Leao was eventually named Serie a MVP.
---
READ MORE: Mourinho looking at AC Milan to replace Wijnaldum