Gds: AC Milan open talks with Brazilian midfielder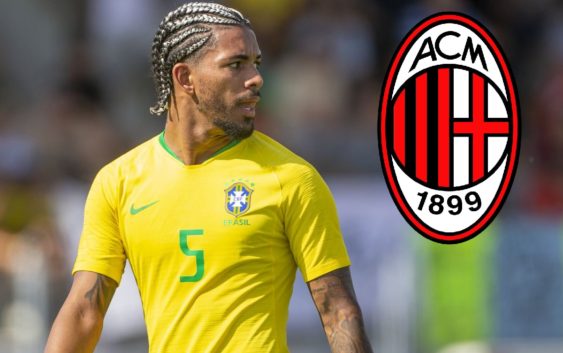 AC Milan have opened talks with Brazilian midfielder Douglas Luiz. The Aston Villa star becomes a free agent in one year.
AC Milan have not given up hope on Renato Sanches. Despite PSG's strong interest, the Rossoneri are counting on the player's initial promise to join the Serie A champions. Meanwhile, PSG are offering more money to Lille (30 million) and 5 million per season to Sanches. If money ill be the decisive factor then it would be tough for the Rossoneri to get the Portugal international.
In any case, AC Milan ae looking around for alternatives. Having lost Enzo Fernandez to Benfica, AC Milan have identified Douglas Luiz as their plan B. The Brazilian international could end up replacing Franck Kessie if Sanches pursuit fails. Douglas Luiz would not be a second choice player.
On the contrary, the 24-year-old is considered one of the best defensive midfielders currently in the Premier League. Luiz has played a key role of Aston Villa in the last three season and has often featured for the Brazilian national team.
Gazzetta dello Sports reports that his agents were at Casa Milan today to meet with Maldini and Massara. Douglas Luiz has a market value of nearly €40 million but his contract expires in one year. The midfielder does not intend to extend his agreement with Aston Villa because he dreams of playing at a bigger stage so he could be available for half of that figure.
Technical, also good in the setting up phase and with an elegant right foot, Douglas Luiz arrived in the Premier League coming from Girona (but owned by Manchester City) and quickly became a pillar for Aston Villa's midfield. In fact, in the last three season, Luiz has missed only 11 games demonstrating his importance for Steven Gerrard's team
---
READ MORE: AC Milan's worst signings EVER