3 Midfielders sure to leave Milan, Ducan to arrive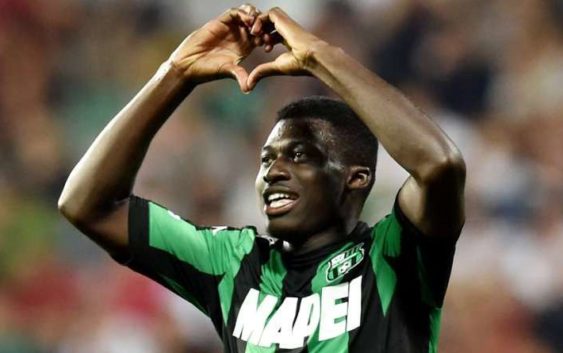 With three Rossoneri midfielders sure to leave the club at the end of the season AC Milan are evaluating the signing of Alfred Duncan from Sassuolo.
In the long list of players who could wear the AC Milan jersey next year, there is always the name of Alfred Duncan, Sassuolo's midfielder. The Rossoneri first inquired about Duncan when Massimiliano Mirabelli was still sporting director of the club and at Casa Milan, on more than one occasion, there had been meetings with Sassuolo. Then new management has continued talks with president Squinzi.
AC Milan have a very good relationship with Sassuolo as demonstrated by the recent transfer of Manuel Locatelli. The 26-year-old central midfielder still hasn't signed a renewal and his current contract is set to expire in 2020. The upcoming summer transfer window could represent the last opportunity for Sassuolo to earn something from Alfred Duncan' sale.

The two clubs discussed a possible transfer even in January and Duncan was valued around 20 million euros. Taking into consideration his contract situation AC Milan can sign him for a bit less now, perhaps 15 million. That would be a good move from the management considering that 3 midfielders are sure to leave Milan at the end of the season.

The Rossoneri have not offered the renewal to Jose Mauri, Bertolacci and Montolivo. The three central midfielders have never given any significant contribution in recent seasons and very rarely have made sporadic appearances. So Milan, in addition to signing Bakayoko on a permanent deal, will also have to go in search of flexible and experienced players. Duncan is 26, no longer young, but he is in the middle of his career and joining a top team could help his growth process.
Another important new regarding the future of the Rossoneri midfielders was reported today by Il Corriere dello sport. Apparently the club is preparing the renewal for Lucas Biglia. The Argentine is a leader in the club and Milan want to reward his commitment with a contract extension.
---
---