Milan interested in 7 Chelsea and Arsenal players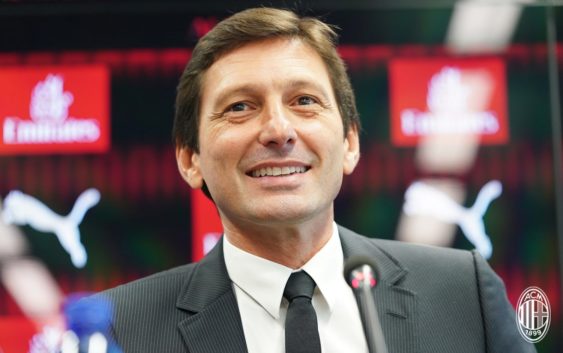 After a fine win against Sampdoria it's time for Leonardo to return on the transfer market and search for players that can improve AC Milan. 
Tranquility has returned to Casa Milan after Sunday's 3-2 victory against Sampdoria. Now the Rossoneri continue to plan for the upcoming months. At least for the foreseeable future, also considering the still unknown sanctions that UEFA will implement on the Red and Black club due to the Financial Fair Play breach.
One thing is certain, the management silently observes many profiles in Premier League, especially with the arrival of Ivan Gazidis from Arsenal. The English capital of London is of great interest to Gazidis.
According to Calciomercato.it, technical director Leonardo is monitoring two Chelsea players and two others from Unay Emery's Arsenal. The Brazilian director remains vigilant and for the upcoming winter transfer window he intends to reinforce the squad and make improvements to achieve Champions League qualification, crucial for the future of Milan.
In the Blue house the Rossoneri are looking at a defender, two midfielders and two forwards. A player in each department. The names are those of Andreas Christensen, Cesc Fabregas, Victor Moses, Alvaro Morata and Olivier Giroud. Players who are not considered part of Maurizio Sarri's technical plans.
The two most tempting targets are those who look sure to depart Chelsea very soon. The former Juventus striker has clashed several times with his coach and it's clear that Sarri doesn't have faith in him. The two clubs enjoy a good relationship as evidenced by the loan transfer of Tiemoue Bakayoko to the Rossoneri.
Regarding the Gunners, the signing of Aaron Ramsey is an absolute priority of the Rossonri. The 27 year old will be available for free next summer but Milan will try to purchase him in January. Another interesting profile seems to be that of striker Danny Welbeck. The Englishmen should be available on loan.