Van Dijk names AC Milan forward as his most toughest opponent ever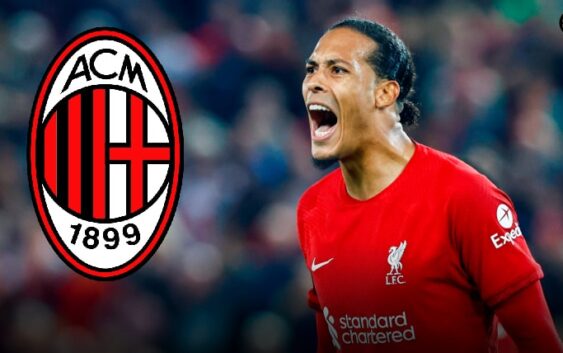 Liverpool star defender, Virgil Van Dijk, has chosen AC Milan striker Olivier Giroud as the most difficult opponent he has ever faced.
That Olivier Giroud is now a certainty for this Milan is undeniable! In a season and a half, the French striker managed to conquer the club and the whole Red and Black environment. The 36-year-old arrived amongst general skepticism because he was considered too "old" but the Frenchman has shown that he is still one of the strongest forwards around.
Olivier Giroud has scored heavy goal that have decided important matches. The last game against Red Bull Salzburg that decided the progress to the knockout stage of the Champions League was another prime example. Giroud scored a brace  and provided two assists.
It is no coincidence that AC Milan are already discussing a contract extension for Giroud. Olivier's current agreement expires at the end of the season but with 12 goals contributions in 17 matches, Milan's move it's understandable. Virgil Van Dijk's recent comments on Giroud only reconfirm Milan's decision. 
The Dutch centre back is undoubtedly one of the strongest and most formidable defenders of all time, a true pivot of Jurgen Klopp's defense at Liverpool. In a recent interviewed, Van Dijk was asked who was the most difficult striker he has faced so far and the Liverpool star surprisingly named Olivier Giroud as his most fearsome opponent.
"Funny enough, but it's Olivier Giroud. I felt like got him but somehow he would always manages to score. Whether it was with Arsenal, Chelsea or France. I told him when we won the league with Liverpool and we won 5-2, we were up 3-0 and he scored a scrappy goal. And I said to him 'you scored again!'. I have played against fantastic strikers like Messi, Aguero, Haaland but I'm going for Giroud. He is a bogeyman".
---
READ MORE: AC Milan's worst signings EVER