Why AC Milan don't drop Krzysztof Piatek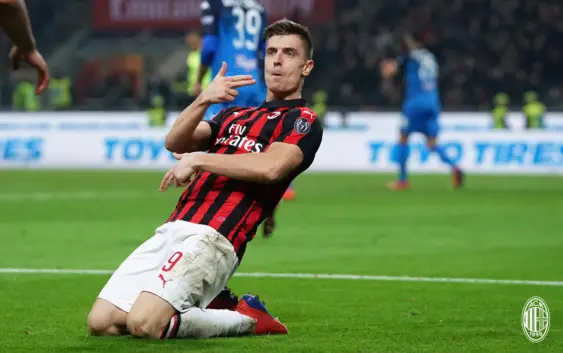 Voices that ask AC Milan to drop Krzysztof Piatek get stronger but coach Marco Giampaolo thinks otherwise.
After the disastrous match against Fiorentina, questions were raised why Krzysztof Piatek continued to be AC Milan's focal point in attack. The Polish striker seems just a shadow of the player that scored 30 goals last season.
With two goals so far, and one from penalty, Piatek looks like a fish out of water under Giampaolo. The tactics of the new AC Milan coach have penalized the 24-year-old striker that often is alone and isolated in the opponent's area.
According to initial reports, Marco Giampaolo would drop Piatek for tonight's delicate match with Genoa. But that won't be the case considering Giampaolo's words in the pre-match press conference.
When asked about whether the former Genoa striker would start tonight, Giampaolo replied: "AC Milan cannot give up on its most prolific striker. If he does not score the goals then who will? He can stay out for two or three matches during the season, but we cannot give up our top scorer. Important players must stay in the trench".
Despite the obvious problems, Giampaolo has not lost faith in his player. While many hope to see Rafael Leao and Rebic team up for once, the coach is confident that Krzysztof Piatek will redeem himself soon. 
READ MORE: Zidane wants AC Milan star at Real Madrid