Why is Lucas Biglia presenting the new AC Milan jersey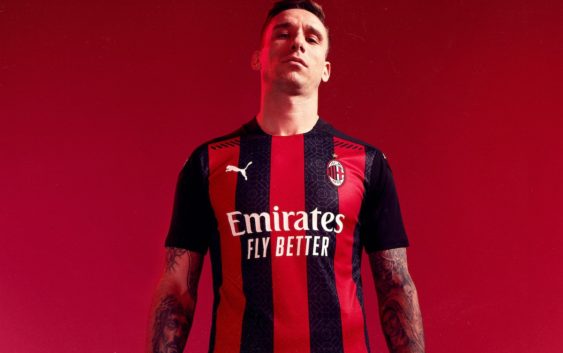 Lucas Biglia is among the main testimonials of the new AC Milan 2020-2021 jersey, although he is expected to leave.
Today AC Milan officially presented their new jerseys for the 2020-2021 season. The Red and Black vertical striped jersey is again produced by PUMA appears very close to tradition and ready to pay homage to the city of Milano.
The surprise is that Lucas Biglia also appears among the main testimonials of the new jersey. The Argentine midfielder was among the main faces to present the new jersey despite the fact that his future will be 100% far from Milanello.
Lucas Biglia will see his contract with Milan expire at the end of the season. The former Lazio defensive midfielder is in talks with several clubs in his homeland and Celta Vigo and Real Betis in Spain.
So why did AC Milan and PUMA focus on Biglia to present their new jersey? The answer may be purely contractual in nature. In fact, the Argentine, in addition to being a player of Milan for two more games also has a sponsorship contract with the German company.
Biglia is in fact, together with Musacchio and Ibrahimovic, one of the three Rossoneri players who regularly wear PUMA, starting from the boots used in every match. Therefore seems logic that the 34-year-old would be an automatic choices. Nevertheless, it's a choice that has not convinced many Milan fans who know that Biglia is now the past and not a choice of future continuity.
---
READ MORE: Benfica want to sign AC Milan midfielder, talks ongoing