Why it's better to let Calhanoglu leave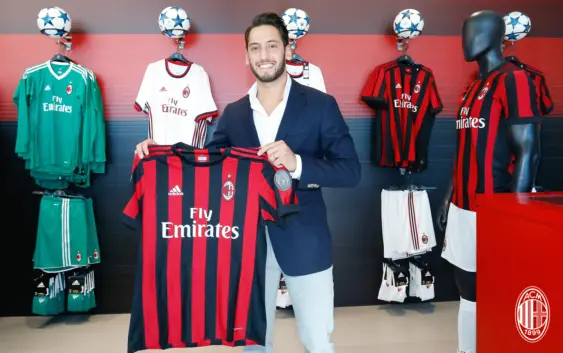 For a number of reasons, it may be better for AC Milan to ditch Hakan Calhanoglu and instead focus on Donnarumma, Ibra and Kessie.
After the international break Serie A returns and AC Milan face Napoli in what is expected to be one of the most decisive games for the Rossoneri this season. A challenge with a direct opponent for a place in Champions League next season.
During the international break, the AC Milan management used that time to further advance talks regarding contract renewals with several players. Paolo Maldini had hinted that in these days there could be positive news.
The club has a strategy and has given absolute priority to the renewals of Gigio Donnarumma and Zlatan Ibrahimovic. The first because he is the starting goalkeeper for the next 10 years, the second because he has proven to be very useful to the cause despite his age.
If there is an economic sacrifice to be made in times of Covid, it must be done for Gigio. Certainly not for Calhanoglu who has a very pretentious agent who has made big mistakes in his communication with the club in recent weeks (and has offered Hakan to Inter and Juventus). The Rossoneri are willing to increase his wages from 2.5 million to 4 million which is a very nice increase but will not accept the request of 6-7 million which for the budget are 12-14 and for 3 years become about 40 million.
With an investment of 40 million euros in these skinny times you can buy better players. Also because the other priority will be Kessie. And while another in the role of the Turk, of equal value, and perhaps even stronger and more constant players, can be found, a second Kessie has not yet been seen.
---
READ MORE: Fabrizio Romano: Milan transfer update on defender signing