Would moving for Gareth Bale work for Milan?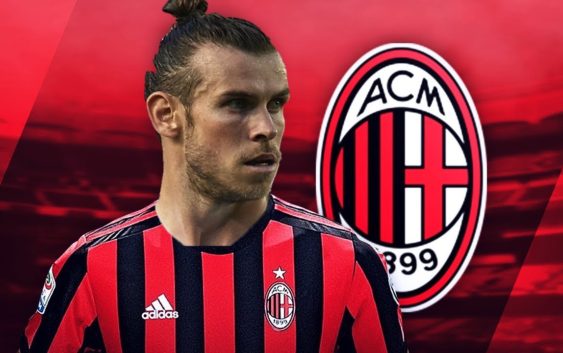 Despite the disappointing Europa League exit against Manchester United recently, AC Milan are still chasing city rivals Internazionale for the Serie A title. This is along with the opportunity to guarantee a shot at Champions League football next season. That would also imply the club will be looking to strengthen, which brings the possibility of big-name signings like Gareth Bale.
Bale became a figure of fun
As a huge admirer of the player and golf, one person certain to be watching that major tournament is Bale. In fact, the Welshman has become a figure of fun because he appears to enjoy watching golf more than the following football. In fact, Bale has previously stated his enthusiasm for watching Dustin Johnson at the TaylorMade Driving Relief skins matching in 2020. Having made a good start to the year, golf betting from Betfair has Dustin Johnson tipped at 8/1 odds to win the 2021 US Masters.
I'm excited to watch DJ & Rory vs. Rickie & Wolff during @TaylorMadeGolf's #DrivingRelief skins challenge for charity to support COVID-19 relief efforts. 👏🏼 pic.twitter.com/izYnCrsp0d

— Gareth Bale (@GarethBale11) May 17, 2020
Known as 'The Golfer' during his time at Real Madrid, the Spanish media constantly sniped at Bale, often critical of his personal preferences for a different sport, regardless of how good he was on the football pitch. Then there was the incident when Bale appeared for his national team, with "Wales. Golf. Madrid – In That Order" emblazoned on a Welsh flag.
Needless to say, according to Guardian reports, his Real Madrid paymasters were not amused. Even though Bale had contributed much for his team, pivotal in helping the Spanish giants win four Champions League titles, by the start of this season they were looking to offload the player. Milan was amongst the possible destinations touted, although Bale ended up returning to London and Tottenham Hotspur on loan.
Understanding the transfer gossip
Back in 2019, there was actually a story that suggested AC Milan were preparing a bid for Bale, estimating the Italian club was willing to splash out around €100 million. Those rumors originated at a Spanish website called Don Balon, while the story itself is still archived at the Transfermarkt page for the player.
🇮🇹 AC Milan are prepared to offer Gareth Bale a route out of Real Madrid.

[Don Balon]#ForzaMilan#RMFC pic.twitter.com/xAQ0ejKqrD

— Transferchanger (@TransferChanger) February 17, 2019
Don Balon was once a highly respected football magazine and website in Spain, although it eventually folded. The website domain was later purchased by someone else, who launched a new site focused on transfer gossip. Whereas the 'old' Don Balon was run by serious journalists, the 'new' Don Balon was entirely based around rumors and guesswork, often little more than clickbait.
Nevertheless, it's not hard to imagine Bale being the kind of high-profile player that Milan might be interested in signing, hence the speculation. If they were to express any genuine interest now, he could prove to be an interesting option, especially after strong performances with Tottenham lately.
Bale could prove a bargain
While anyone reading this might have mixed opinions about Bale as a player, he undoubtedly remains a world-class talent. During a run of six games in February and March, the 31-year-old scored 6 goals and provided 3 assists. Once his loan ends with Spurs in the summer, he will be looking for an alternative destination.
Unlikely to feature again under Zinedine Zidane at the Santiago Bernabeu, it seems almost certain Real Madrid could seek to offload Bale for good. His contract runs until June 2022 with Real Madrid, which means they could be willing to sell for a cut-price fee.
The biggest obstacle for any interested club would be Bale's personal terms, although it's hard not to imagine Milan making some discreet inquiries. Were they to do so, it would be a huge statement of intent by the Rossoneri, capturing such a high-profile player who still has plenty to offer.
---
READ MORE: Ibrahimovic breaks Serie A record with Fiorentina goal