Why Yonghong Li chose to invest in Milan?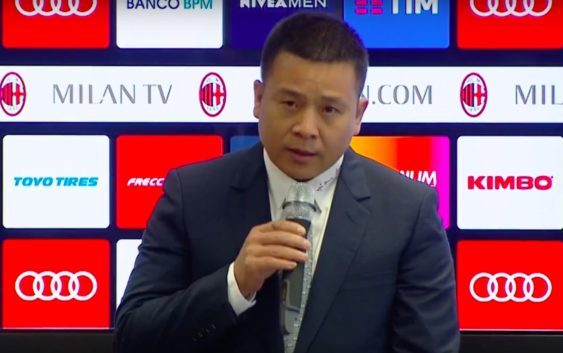 Everyone was left stunned when the unknown Yonghong Li emerged as the new owner of the rossoneri. Libero explains why he undertook this unique initiative.
After a long period of 30 years with Silvio Berlusconi as president a new era has begun at Milan. The Chinese tycoon, Yonghong Li, took the reigns of the club from the hands of one of the most wining presidents ever. Matching Berlusconi would be unthinkable, surpassing him, unimaginable. Yet Milan's new president is not scared, furthermore he has trusted Fassone and Mirabelli big money to spend in the summer transfer market to build a new team able to fight for silverware. During the ownership transfer a lot of voices asking: Why the Chinese wanted to make such a considerable investment for a football team? In today's edition, Italian newspaper Libero, analyzes why Yonghong Li managed to convince investors to finance the rossoneri. It was all about a study made in 2016 that highlights the number of worldwide fans the biggest European squads have.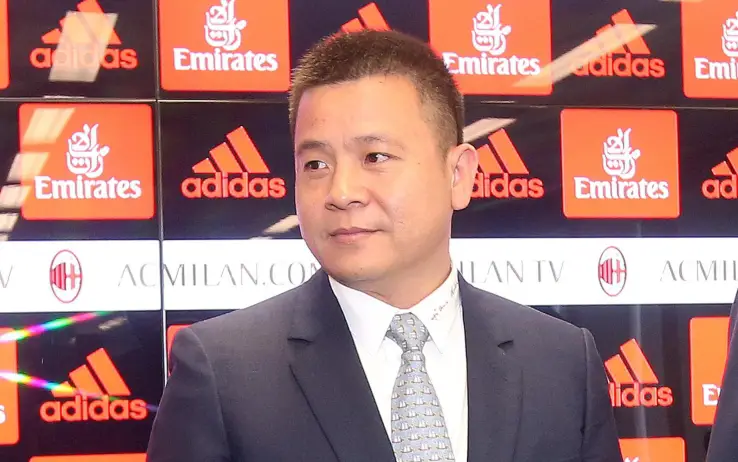 This very unique classification is led by the Spanish powerhouse Barcelona with 600 million fans. In second place are Real Madrid with 580 mill followed by Man Unided with 518 mill, Bayern Munich with 410 mill and in fifth place there is AC Milan. The rossoneri have 410 millions fans worldwide and nearly 100 in China alone. About 148 millions from the total figure are considered real "fanatics". The legendary red and black are the only Italian team on the top 10 with enormous potential for further growth, even though in the last 3 years they haven't played in Europe.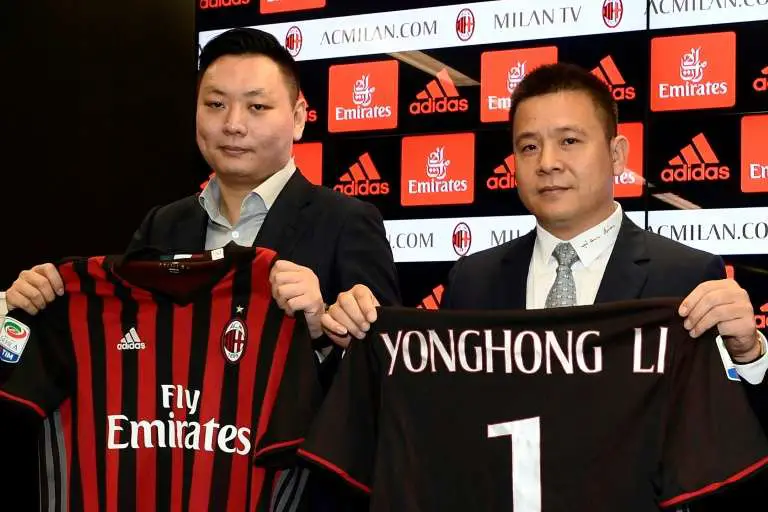 The Chinese consortium led by Yonghong Li and Han Li has a simple but clear vision. Considering the fact that in the first 6 places of this special classification are teams that have won the Champions League or Europa League from 2010 till now with Milan the only intruder, it would be sufficient for the Chinese to rebuild a team worthy of this glorious name. Subsequently, with a wining team, the number of Milan fans will continue to rise. The rossoneri's commercial potential is tremendous and with the help of David Han Li it can penetrate the big Chinese market. He will manage a new company called Milan China that will be coordinated with the Milano center and will invest heavily in football schools and academies in synergy with the local authorities. Just in the first year it is expected to generate 50 million euros in revenue with double of that amount in the successive year. 
---