Yonghong Li, only 24h to deposit 10 million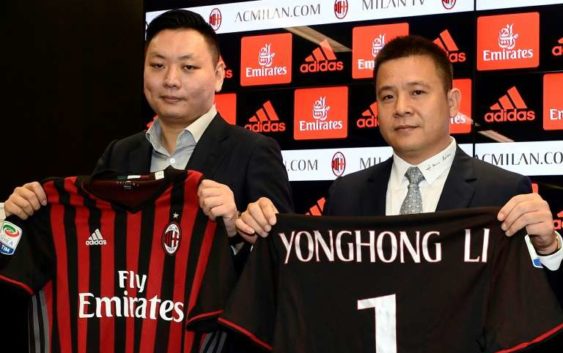 President Yonghong Li and the financial stability of AC Milan have been the most discussed topic in Italy after news broke out about the bankruptcy of one of his biggest companies.
UPDATE: Corriere della Sera reports that according to Italian law, Mr. Li has 15 days at his disposal to make such a payment therefore until 4 April.

Il Sole 24 Ore reports additional information about the economic situation of AC Milan. Yesterday the board of directors (CDA) addressed a request to the Rossoneri Sport Investment Lux, a holding company from Luxembourg with which Yonghong Li bought the red and black club. The Chinese businessman has been asked to deposit a capital increase of around 10 million euros by March 23, that is tomorrow. This money would be a part of the 30-35 million needed for the management until the end of the season.
Now remains to be seen what Yonghong Li will do. On one hand, he could accept the help of Elliott Management Corporation Fund that after having already lent him and Milan 303 million, said to be willing to lend an additional 30-35 million. If the Chinese businessman accepts their proposal, he would confirm his current financial weakness.
In case of refusal, after March 23, Elliott will have legal right to replace Mr. Li as president of AC Milan and inject the 10 million needed for the club. The situation would be complicated for the current owner, given that his Rossoneri Sport could be considered in default if the sum is not returned within a certain deadline. At that point, the American hedge fund would have in hand the future of Milan.
---
---