Zielinski could have joined AC Milan instead of Napoli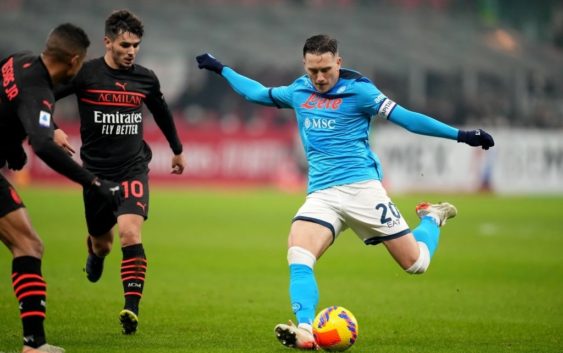 At the San Paolo stadium the protagonist of the evening was definitely Piotr Zielinski, author of a beautiful double that allowed Napoli to equalize the initial 0-2 of AC Milan and then win the match with a late goal from Dries Mertens.
Polish star Pitor Zielinski has grown a lot in recent years and it took very little to conquer even Carlo Ancelotti. But the midfielder could have easily dressed the Rossoneri jersey instead.
In the summer of 2016, in fact, Vincenzo Montella had signaled him to Adriano Galliani. That summer the transfer market decisions were shared with the new Chinese ownership, which however had not yet officially taken control of the club. The former Rossoneri general director had also managed to reach an agreement with Udinese, the owner of young talent, but then something went wrong.
The player himself, in fact, did not immediately accept the proposal of the Rossoneri because in the meantime Jurgen Klopp's Liverpool had come forward, an option that fascinated him and not a little. In addition, the situation at Milan was cloudy at the time. The Reds, however, opted for other targets on the market and in the meantime Cristiano Giuntoli expressed interest on Zielinski, under the explicit request of Maurizio Sarri (who had already coached Zielinski at Empoli).
And so Napoli managed the beat the competition of AC Milan and now Ancelotti is enjoying the rewards. Among other things, his economic value has increased a lot in these years. The blues paid him around 16 million euros two years ago while today the 24 year old central midfielder is ready to sign a new contract extension with a release clause of over 100 million euros.
---