Carlo Ancelotti explains difference with Gattuso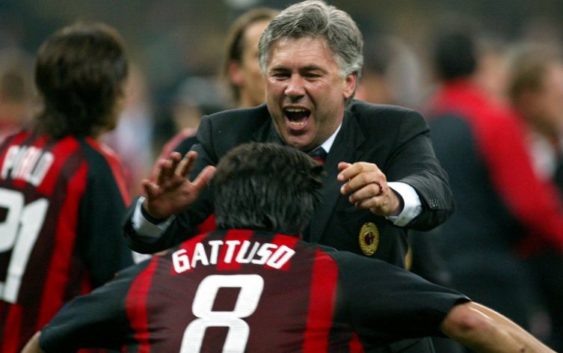 After Napoli's sensational 3-2 win over AC Milan coach Carlo Ancelotti talked to media and also commented on his former team and the work of Gennaro Gattuso.
"If Gattuso had won the game he'd be the master and I'd be his student. We are two different managers, we love this sport and we do our job with extraordinary passion. Rino has even more passion and determination than me. He is doing an excellent job at AC Milan".
But the former Rossoneri coach and player also highlights that AC Milan's skipped match against Genoa may have had an effect on yesterday's result: "AC Milan were certainly penalized because they didn't play the first game, especially from a physical point of view. They played a great game and I don't think it's easy to play here".
The Rossoneri will now try to earn the first three points this season against another top team like Roma. Next Friday, the team of coach Gennaro Gattuso make their Serie A home debut at the San Siro stadium.
---
---