4 Problems to solve before Milan-Roma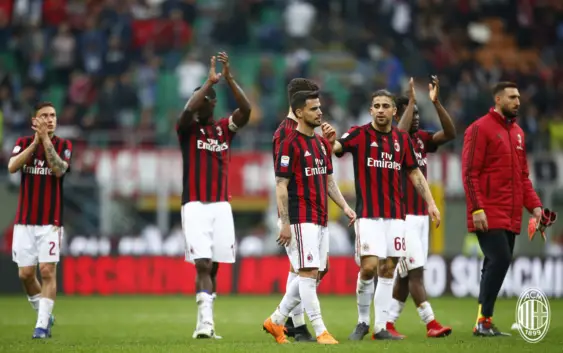 AC Milan will face Roma this Friday at San Siro with the Rossoneri eager to redeem themselves after the spectacular fiasco with Napoli.
The Rossoneri have returned to training and are now preparing the upcoming game against Roma. The Red and Blacks make their seasonal debut at the San Siro and coach Gennaro Gattuso has some problems to solve before Friday's difficult encounter starting from who should be between the posts.
Nobody considers Donnarumma as the cause of Saturday's defeat but however the young goalkeeper could have done much better. Gigio feels the pressure and Pepe Reina's shadow. It's evident that Gattuso and the club expect much more from Donnarumma than a disappointing 6 on the player's rating. The Spanish veteran is ready to replace him at any time.
New arrival Mattica Caldara is expected to make his first minute debut against Roma. Rino had left him out for Napoli insisting that the former Juventus needs more time to settle in but Musacchio's performances have convinced him to speed up the process. The 24 year old will form together with captain Romagnoli the central duo in defense.
It's true that Rivera and Pirlo don't play anymore but even if they did they would be much quicker than Lucas Biglia, in obvious decline. The Argentine midfielder's performance against Napoli was simply horrendous but what's even worst is that the Rossoneri currently do not have a proper regista in their squad. Gattuso must improvise. Perhaps the club should have trusted more on Locatelli.
The last, perhaps the biggest, problem of Gattuso is Higuain. The Argentine striker touched the ball only on 30 occasions against Napoli while in comparison Donnarumma touched the ball 91 times. Alarming stats the demonstrate how AC Milan's starting centre forward is left alone in attack, a similar fate to Kalinic and Andre Silva last season. The Rossoneri do not have the luxury to leave isolated a lethal weapon like Higuain up front. The team must support him much better if they want to get the three points against Roma.
---
---