5 Things we learned after Bologna vs Milan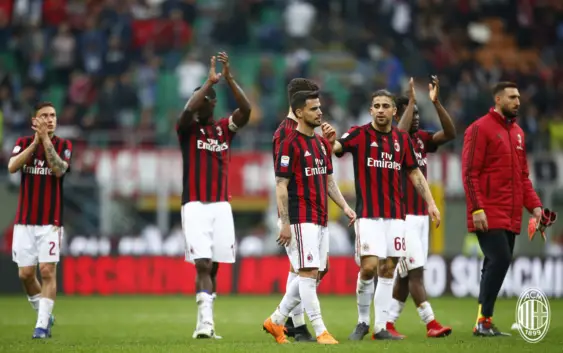 The Rossoneri won against Bologna after 6 consecutive games without the three points. Let's analyse AC Milan's return to victory, between impasses and brilliant moments.
ON AND OFF
AC Milan played very well the central phase of the match, the 15 minutes of the first half and the first phase of the second half: two goals scored, a post and a crossbar hit, two chances on a one-on-one with the keeper. Then the rest: a very slow start and a match end too deep in their downfield. Even if after De Maio's goal, Bologna had no other significant chances to score.
GOOD OLD CYNISM
During this season AC Milan had the first chance to score in many matches but they did not make it count. Instead, on Sunday, the first two shots resulted in as many goals. And this changes the matches. AC Milan have good shooting skills but they seldom used it, Sunday it was their trump card. We must insist on this too.
THE 20-GOAL WORTH STRIKER
Among the top ten teams in Serie A, AC Milan are the team that scored less. This is one of the reasons why Rino Gattuso feels he needs a 20-goal striker. The confirmation comes just from the away matches: the last time the Rossoneri scored twice in an away match was on January 21 in Cagliari 1-2 AC Milan.
THE 17 GOALS FROM THE 3 FORWARDS
However, it is equally true that goals scored by other than strikers are increasing: in Serie A Bonaventura 7 goals, Suso 6 and Calhanoglu 4. It is a loot that is becoming interesting, even if Suso's is mainly relevant to the first round. But Suso at the top is crucial for the final part of the season.
LOOKING FORWARD
Monday off for AC Milan, differently from last week. The future is all in 4 matches, but the next one, against Verona, is decisive in terms of mood and results. After what happened in the first half of the season, AC Milan must travel to Rome after a good performance against Verona. The match against Verona is a semi-final and then there will be two more finals.
---
---