AC Milan 0-2 Inter, player ratings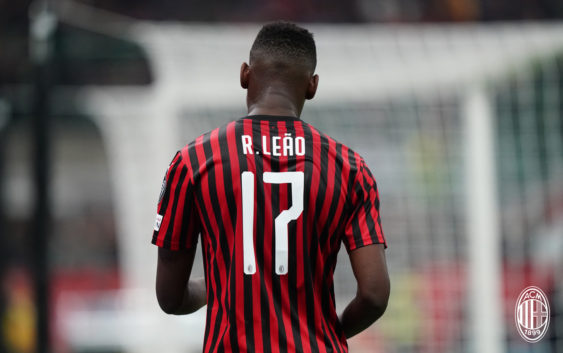 Brozovic's deflected strike and a header from Lukaku gift Inter three points and another win in the derby over AC Milan.
Inter win the derby. The Rossoneri ran risks, created chances but in the end fell to a one-two from Brozovic and Lukaku. After the goalless draw in the first half, Brozovic's deflected strike and Lukaku's header prove to be the difference at San Siro.
With two victories and two defeats in the first four rounds of Serie A, Giampaolo's side must urgently up their game and turn page if Champions League qualification remains an objective.
Despite the disappointing result there are some good news from the derby defeat. Gigio Donnarumma once again showed that he's the only world-class player of AC Milan. If it wasn't for him the end result would have been much worse. Surprisingly, Giampaolo offered Rafael Leao his first minute debut and the young Portuguese striker repaid with a very good performance.
Theo Hernandez's return was equally promising. In less then 20 minutes on the pith, the former Real Madrid proved much more compact in defence and dangerous in attack than Ricardo Rodriguez. Giampaolo should definitely trust more the new arrivals.
Disastrous the performance of Ricardo Rodriguez in defence and almost scandalous the display if Biglia in midfield. Piatek too seemed confuse for much of the match. Perhaps Cutrone's departure has made him way too comfortable.
AC MILAN: Donnarumma 7; Conti 5,5, Musacchio 5, Romagnoli 5, Rodriguez 4 (72′ Hernandez 6,5); Kessie 5,5, Biglia 4,5, Calhanoglu 5,5 (64′ Paquetà 5); Suso 5,5; Leao 6+, Piatek 5.
INTER: Handanovic; Godin 7, De Vrij 6,5, Skriniar 6,5; D'Ambrosio 7, Barella 6,5, Brozovic 6,5, Sensi 6,5 (72′ Vecino 6), Asamoah 6; Lautaro 6,5 (76′ Politano 6), Lukaku 7.
---
READ MORE: FIFA 20: AC Milan player ratings