Milan-Inter: Why Biglia played instead of Bennacer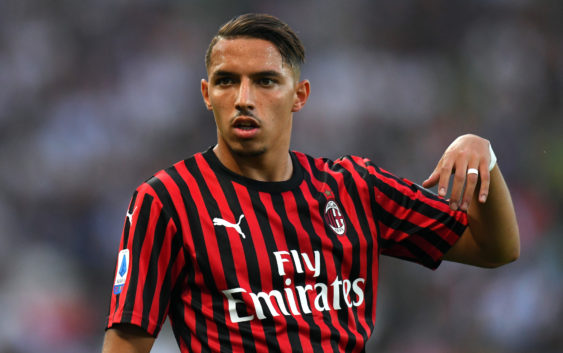 AC Milan coach Marco Giampaolo explained his decision to bench Ismael Bennacer and play Biglia in the starting eleven that faced Inter.
Disappointing derby for AC Milan, defeated 2-0 by Inter at San Siro. A disappointing performance that absolutely cannot satisfy anyone. Especially in the second half the Rossoneri were totally shut down, creating very little and deserving to lose overall.
Once again the formation choices of Marco Giamapolo were controversial. The Italian coaches preferred Lucas Biglia in midfield over Bennacer, benched Lucas Paqueta but surprising with the inclusion of Rafel Leao in the starting eleven.
In the press conference after the match the Rossoneri coach explained why he opted for Lucas Biglia instead of Ismael Bennacer: "Today I made another type of choice because I needed a different tactical maturity than Biglia has over Bennacer in this type of game.
In front of me there are three attackers who have no aptitude for re-entering the offensive phase. He did a great game in the non-possession phase but was not lucid when we were in possession. Bennacer has something more when in possession of the ball but they are two important players both".
Giampaolo also commented the performance of Rafael Leao, among the few Milan players to have a decent match yesterday: "I really liked Leao. He's a guy who has the right numbers, he's agile and fast. He must learn to know how to be more in the game. He has personality".
READ MORE: FIFA 20: AC Milan player ratings