CorSera: AC Milan bow to Donnarumma and Raiola's demands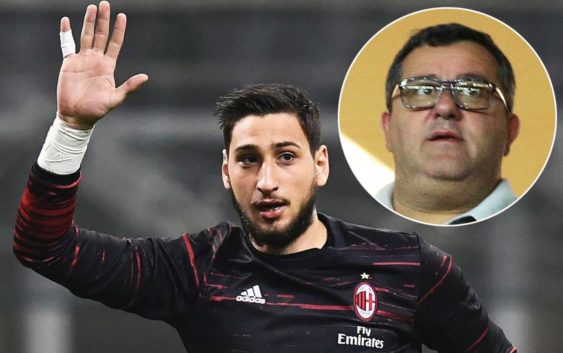 AC Milan will make the final offer to Gianluigi Donnarumma accepting Mino Raiola's demand of a short-term contract.
Just like in 2017, AC Milan are experiencing a similar situation with Gianluigi Donnarumma. The Italian goalkeeper is set to become a free agent in a few months and renewal talks have produced no positive outcome so far.
The stalemate could break shortly. According to reports from Corriere della Sera (via MilanLive), AC Milan are abut to bow to Donnarumma and Raiola's demands. Paolo Maldini is ready to launch the final renewal offer to tie down Donnarumma to a new contract. If the player and his agent refuse the club will look at other names with Lille goalkeeper the top target.
AC Milan will accepts Mino Raiola's demand of a short-term contract offering Donnarumma a two-year deal (until 2023) of 7 million net per season plus 1 million in easily achievable add-ons. That would be a total figure of around 16 million net in two years. This is a significant improvement on his current deal of 6 million annually.
Furthermore, the Rossoneri are pointing to the fact that no European club, at least to date, is seriously interested in giving Donnarumma more favorable terms. Clearly signing the Italian at no cost is tempting to many, but with the current international economic crisis no club can afford the 10-12 million requested by Raiola.
There will be no release clause in AC Milan's final offer, as previously asked by Raiola. The Rossoneri are aiming for a short-term contract in order to avoid losing Donnarumma on a free transfer in the summer and try to later negotiate a long-term contract without the pressures of a deadline.
---
READ MORE: AC Milan's worst signings EVER