AC Milan consider four players unsellable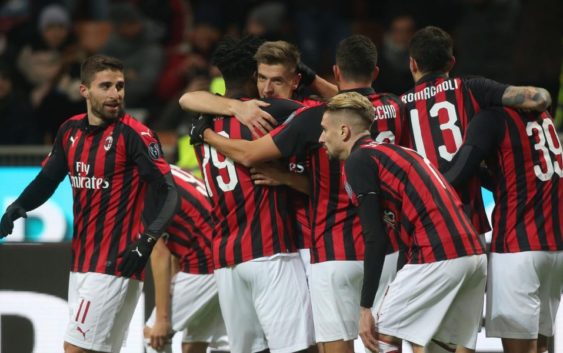 Many Rossoneri players will be sold this summer but there are four players AC Milan considers unsellable no matter the hefty offers that may arrive.
Only two games remain until the end of Serie A 2018/19. After a fine win against Lazio, a bleak period of results followed and AC Milan now find themselves in fifth place in the standings with Champions League qualification at real risk. With the team busy on the pitch, the management has started to move on the transfer market in order to plan the new Milan for next season.
This summer is going to be very busy for Leonardo and Maldini what will try to improve the quality of the squad, especially in midfield and attack. However, before bringing new players at San Siro, Milan should complete the sale of several players that have underwhelmed this season. But first let's start from those absolutely unsellable despite the hefty offers that may arrive.
Gigio Donnarumma has returned to be one of the best goalkeepers in the world. The 20 year old Italian has saved Milan on many occasions this season and despite a hefty offer of 55 million from PSG will not be sold. The Rossoneri value Gigio much more. Captain Alessio Romagnoli is the undisputed leader of the team. Every top European club wants to get their hands on the 24-year-old centre back but no offer will be taken into consideration.
Who could have predicted at the beginning of January the impact of  Lucas Paqueta. The former Flamengo adapted immediately to Italian football and is one of the best midfielders in the league. The 35 million euros investment has paid off and fans are eager to see what will be Brazilian wizard invent next season.
Krzysztof Piatek is perhpas the best January transfer in all European top leagues. His goals have been vital in keeping AC Milan in the Champions race. With 29 goals this season, Piatek has emerged as one of the most lethal strikers in Europe. Interest in him is high and AC Milan must brace themselves for offers that will surely surpass €60 million. Offers that will be rejected no matter the figure.
---
---