AC Milan have decided the future of Marko Lazetic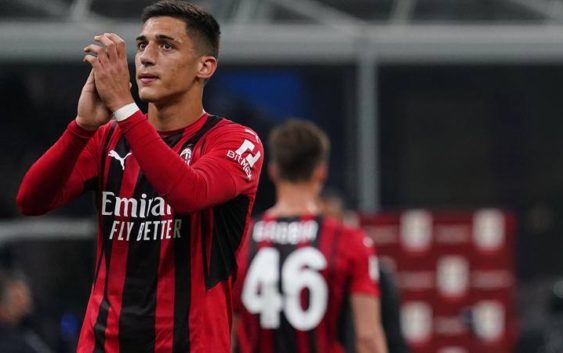 AC Milan's January signing Marko Lazetic finally made his competitive debut with the Rossoneri first team against Inter.
In January, AC Milan decided to terminate the loan of Pietro Pellegri from Monaco. The Italian striker failed to leave his mark, also due to a number of injuries that interrupted his progress. Eventually Pellegri moved to Torino and AC Milan replaced him with 18-year-old Marko Lazetic.
The former Red Star Belgrade striker was dubbed as the next Dusan Vlahovic by the local press. However, he made his competitive debut for the Rossoneri three months after his arrival. A disappointing start to life in Italy for the Serbian forward who has played only four minutes in the Coppa Italia derby against Inter.
In addition, Marko Lazetic has made three appearances with the Primavera squad. Lazetic substituted Marco Nasti in the second half against Verona U-19. He played for 29 minutes and was substituted after suffering an injury. He provided an assists against Juventus and played 61 minutes against Cagliari U-19. The 5 million signing has been part of the first team's squad list ever since.
Tuttosport reports that AC Milan have made a final decision on the future of Marko Lazetic. The 18-year-old centre forward will be sent on loan next season to earn valuable experience in the Italian league.
Lazetic arrived in January in an underwhelming physical condition. He had to under prolonged personalized training to get back on shape for one month but chances of playing for AC Milan's first squad have been extremely limited. The Rossoneri are fighting for the Scudetto and coach Stefano Pioli has preferred to rely on experienced names like Ibrahimovic, Giroud or Rebic.
---
READ MORE: AC Milan make €50m bid for forward duo