AC Milan increase Pioli's salary with new contract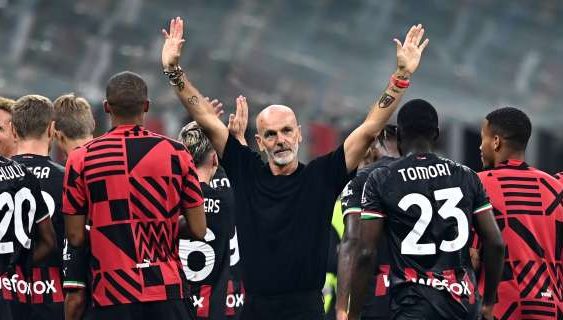 AC Milan coach Stefano Pioli has penned a contact extension until 2025 becoming the longest serving coach since Ancelotti.
"AC Milan is happy to announce Stefano Pioli has extended his contract until 30 June 2025. Having begun this virtuous path, which led to the 2021/22 Serie A title, AC Milan and Stefano shall continue to work on this ambitious project which reflects the Club's history and values."
A well deserved contract extension for Stefano Pioli although despite the announcement arriving at a bad time. The Rossoneri suffered a disappointing 2-1 defeat against Torino. However, the coach and the squad have immediately shifted their focus to the Champions League.
A misstep that can not diminish Stefano Pioli's enormous contribution to the rebirth of AC Milan. The Italian coach lead AC Milan to their first Serie A title in over a decade and is very close to reaching the knockout stage in the Champions League. Sky Sport reveals that Stefano Pioli will see his salary increase to 4.1 million euros per seasons.
The Italian coach was obviously pleased and surprised after the signing by the speed with which the new contract was prepared. "Signing the renewal is always exciting and it is the situation I wanted. I thank the owners and the technical area, also for the timing of this signing and this gives me even more energy in what I do and what I am doing.
I was in talks with two other Serie A clubs (Sampdoria and Genoa) when I joined Milan. When Paolo's call came, I immediately accepted Milan. Maldini is an intelligent, serious person with Milan in his DNA. When he speaks he always says things that are very intelligent, useful and relevant to the work I do. It took him little to convince me, maybe it was more I who had to convince him. We talk a lot with Paolo and Ricky, we talk about everything and we have a respectful and useful comparison. Sometimes there are different opinions, but it is from the comparison that one can have constructive ideas."
---
READ MORE: AC Milan's worst signings EVER