Gazidis explains why Super League is good for Milan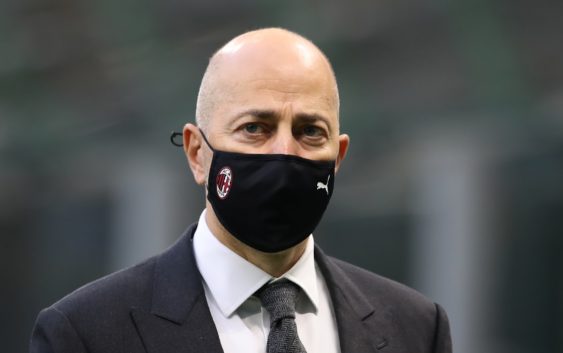 AC Milan CEO Ivan Gazidis talks for the first time on the Super League plans and the benefits of this new competition.
No doubts for AC Milan. The official announcement of participation in the newborn Super League confirms how the Rossoneri club are looking at the future of football. The aim is to maintain a prestigious position, especially after the recent growth, both sporting and economic. Even though the creation of the Super League is not that sure as before with many English clubs announcing their withdrawal.
AC Milan CEO, Ivan Gazidis, one of the major supporters of the Super League has personally sent a letter, written in his own hand, to the various sponsors and commercial partners of the Rossoneri club. A gesture due to explain Milan's move and the benefits that will come from the new European league.
As reported by Calcioefinanza.it, Gazidis explained the reasons for this choice: "Milan is pleased to confirm that they are one of the twelve main European clubs that have come together to give life to a new midweek competition, the Super League. The goal is to create a format in which the best teams compete more regularly, improving the overall quality and intensity of European football".
The former Arsenal executive details the economic benefits of the new competition: "The Super League will provide value and support to the entire football pyramid with greater financial resources. By significantly increasing solidarity payments to national leagues and grassroots football and the creation of a corresponding women's championship".
Gazidis then explained that Serie A will not be snubbed and much work will also be done to improve the economic and sporting aspect of the national championships: "At the same time with the commitment to create this new European tournament, the founding clubs are also committing themselves in long term regarding their national championships. Serie A will remain the competition of the weekend, AC Milan are proud to remain an important part of the fabric of Italian football. The clubs are looking forward to holding discussions with FIFA and UEFA and all other football institutions to work together in partnership".
---
READ MORE: PSG to move for AC Milan midfielder