AC Milan legend suggests Tomori-like signings and blasts Kessie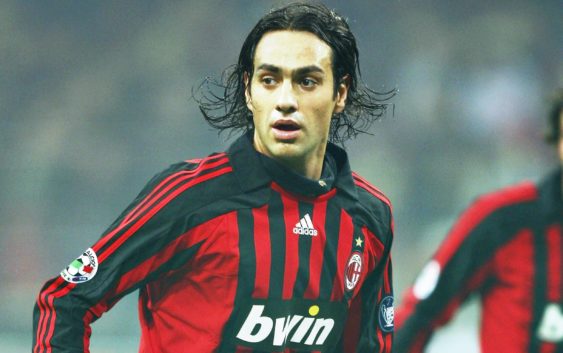 Alessandro Nesta spent ten glorious years at AC Milan. After winning every possible trophy with the Rossoneri, the legendary centre backs comments on the current situation of the club.
"There are clear ideas and a common vision. Maybe they are not the strongest team, but if the players don't all row on the same side, it is difficult even in a top club. The Rossoneri have been at the top for years, they know how to manage pressure and I think they can win the Scudetto", he told La Gazzetta dello Sport.
"Milan are not yet ready to compete in Europe. There are too many young players not used to playing in the Champions League so the same path that made them grow in Serie A must be followed. To win, you need champions of that cost at least €70 million, which the Italian clubs cannot afford at the moment. "
THE SOLUTION – "We should build stadiums and structures, make the clubs sustainable and self-financed as they do in England. Presidents like Berlusconi, Moratti, Cragnotti, Tanzi have spoiled our league with their own investments. But now that time is over. Today there can be room for the beautiful story but the rule is that whoever has the biggest budget wins".
THE AC MILAN DEFENSE – "Tomori is a top-tier player, if you want to keep the level high you need players like him who can cover your back. Kjaer is experiencing the best moment of his career, he is mature and has balance. Romagnoli is strong, reliable and will find space".
IN MIDFIELD – "Tonali is neither a mezzala or playmaker. But when he plays in a two-man midfield he is very strong and after having paid for the jump from Serie B to San Siro he has gained confidence on the pitch. Kessie? That system is wrong. The club cannot be taken by the neck every year by players with expiring contracts. I understand that Kessie is tempted to leave having no particular ties to Milan."
IBRAHIMOVIC – "He is a champion, different from the others for his talent, strength and mentality. He will be competitive up to 80 years of age, if the knee holds up he will go on for many years. Maldini? I have known him for many years, he is intelligent and competitive. He knows football well and knows how to manage it".
---
READ MORE: Maldini blasts midfielder: "He is not Rijkaard"