Journalist explains how 3 key exits changed AC Milan's fate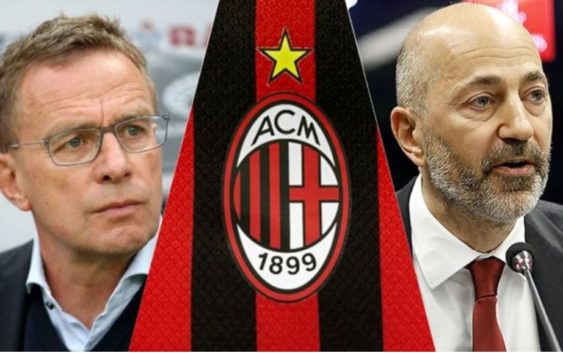 AC Milan have returned to high levels in the last two seasons with several management decisions paying a key role in this success.
AC Milan are leading Serie A with 28 points after ten rounds. A fantastic start to the season with 9 victories and only one draw. In fact, Stefano Pioli's side equalized their 67-year record for the best start in the league.
Coach Stefano Pioli has received universal praise for turning things around at AC Milan. The Italian coach, the arrival of Zlatan Ibrahimovic and some on-spot signing by the management have contributed in the Rossoneri's success so far. However, even exits have played a similar key role.
Journalist Marco Bucciantini highlights how letting go of Suso, Lucas Paqueta and Ralf Rangnick helped AC Milan to succeed. "This Milan is winning games in various ways, sometimes dominating them, others suffering. If you win 9 games out of 10 you can't think of winning them all by dominating, now Milan are bringing home successes even when they don't play well.
And this aspect is very important. I like Milan because they are unpredictable, they have had a crazy growth since December 2019. This Milan is the result of some sacrifices, such as those to Suso, Paqueta and Rangnick", said Bucciantini.
Jesus Suso was the creative mind of AC Milan for many season but he failed to reach the top levels. Maldini sold him to Sevilla for 22 million euros and brought Leao and Rebic in his place. With just 6 goals in three seasons with Sevilla hardly anyone could blame him for making the wrong call.
At the same time Milan had the courage to cut their ties with Paqueta despite investing 38 million euros to purchase him from Flamengo. The Brazilian midfielder was not a fit in Italy. Adaption with Serie A football was an issue and Paqueta even had a clash with coach Giampaolo. Leaving was the best decision for both Milan and the player.
No doubt, keeping Stefano Pioli rather than bringing Rangnick was the best decision AC Milan made. In fact, Ivan Gazidis had an agreement with the German coach and Rangnick was even planning the summer mercato. A fantastic second half of the season convinced Gazidis to drop Rangnick and continue with Pioli. Time has prove him right.
---
READ MORE: AC Milan agree terms with 25m-rated Argentine striker