AC Milan Look Set To Battle Cross-City Rivals Inter For The Title Again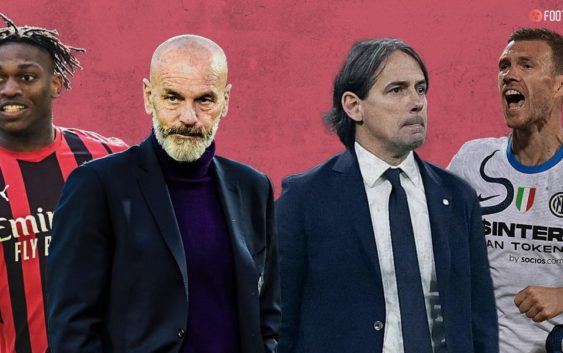 AC Milan are the defending Serie A champions, and they will be hoping to see their name engraved on the trophy at the end of the season once again. However, many teams are going to stand in their way, one being bitter rivals Inter, who finished runners-up last term by just two points.
And that's where the story really begins. The two Milan outfits being so difficult to separate last season almost ensures that this time round, it will be a battle between the two clubs once again, with AC keen to fend off Inter's challenges. In the 2021/22 Serie A campaign, it became a two-horse race in the end, with the rivalry adding plenty of spice to the run-in that eventually unfolded.
A key area to look at when deciphering how Serie A could unfold between the pair is the business they've conducted this summer. The stand-out signing for Milan is twenty-one-year-old attacking midfielder Charles De Ketelaere from Club Brugge. While they have lost the likes of Franck Kessie, Stefano Pioli's side looks to be strong once again heading into the campaign.
But, you could argue that Simone Inzaghi's Inter have strengthened slightly more. Joaquin Correa arrived from Lazio on a permanent transfer, but the Argentinian has also been joined by Romelu Lukaku, with the Belgian striker returning to the club on loan from Chelsea a year after leaving. So, the problem facing Milan in their attempts to defend their Serie A crown is that Inter could well be stronger as a result of the business they have done.
The key to Milan and Inter bettering each other could be the six points up for grabs in the games between the two iconic Italian clubs. The first meeting comes on Sep 3, 2022, so it's an early test for both. And, as the pair aren't then due to meet in Serie A until Feb 4, 2023, fans may have to resort to keeping themselves entertained as they wait, with football themed online slot games a great way to pass the time.
The battle between two of Italian football's most historic clubs, who share an excellent rivalry, which everyone witnessed once again last season, is sure to make for another thrilling watch. However, Milan may have to remember that it's not just going to be Inter who are out to steal their crown. And, staying focused on just the one team could be disastrous.
Juventus ruled the roost in Italy for many years, and they want to be crowned kings of Serie A once again. Jose Mourinho has also primed his Roma side and got them ready to start making progress towards challenging for honours too. There will be threats for AC to fend off from all directions, with many teams fancying their chances at going all the way in what will be one of Europe's most competitive divisions once again.