AC Milan made huge mistake not signing Vlahovic when had the chance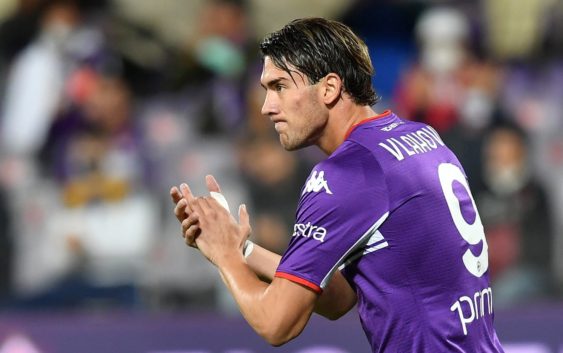 AC Milan made a big mistake not signing Fiorentina ace Dusan Vlahovic during the summer reports journalist Alberto Cerruti.
When Fiorentina spent 2 million euros to sign Dusan Vlahovic from Partizan few would have predicted that the then 17-year-old would become one of the best strikers of Serie A in such a short time. But Viola sporting director Pantaleo Corvino was convinced Fiorentina had an absolute gem in their hands.
After scoring 21 goals last season, Vlahovic has already found the back of the net on 17 occasions so far. Numbers that have attracted the attention of important clubs including AC Milan. Journalist Alberto Cerruti believes the Rossoneri made a huge mistake not signing Vlahovic when they had a very good to acquire his services during the summer.
"Vlahovic was already an established player since last season so AC Milan made a big mistake not to signing him last summer. It is true that he was not available for free like Donnarumma and Calhanoglu but instead of spending a few millions on wages for the various Giroud, Florenzi, Ballo-Toure, Bakayoko, Messias and Pellegri, with an effort Milan could bet on Vlahovic.
In the era of loans with option to buy, as in the happy case of Tomori (or Federico Chiesa), a solution could be found, perhaps by offering Fiorentina two or three redundant players, such as Andrea Conti and Samuel Castillejo. Or even Daniel Maldini himself who has been used up very little so far.
However, at this point, Vlahovic has become a forbidden dream, or almost, for AC Milan. It is easier for him to go to Juventus or worse to an English club. And at that point not only Fiorentina, AC Milan and Juventus, but the whole Italian league would lose the center forward of the future, a mix between Shevchenko and Batistuta, for speed and power. And above all we would lose a very professional player, an example for all the others with expiring their contract."
---
READ MORE: Ancelotti could ruin AC Milan plans for the attack