AC Milan make improved (and final) bid for De Ketelaere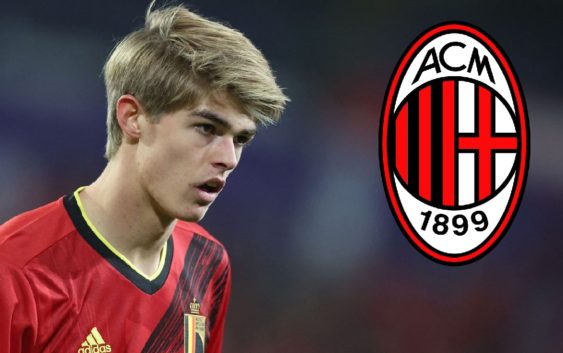 AC Milan are determined to secure the services of Belgian midfielder Charles De Ketelaere with an improved (and final) bid.
Talks to sign Charles De Ketelaere have turned into an unexpected summer soap opera for AC Milan. The Rossoneri had hoped that their over €30 million offer, that would make De Ketelaere the most expensive sale in Belgian league history, would be more than enough to close a quick agreement.
However, the negotiations has dragged for way too long. AC Milan have seen consecutive bids being knocked down by Club Brugge who had hoped to collect a €40 million fee for their most prized asset.
Nevertheless, the Rossoneri are confident that an agreement is just a matter of time. According to RTL Sport, AC Milan have made an improved bid for De Ketelaere offering 33 million euros plus a sell-on percentage. That will be the final offer for Charles and the Italian champions expect an official answer within 48 hours.
Maldini and Massara have been very patient with the Belgian club because they are firm believers in the potential of the 21-year-old attacking midfielder. AC Milan scouts have been following Charles for the past season and are fully confident that he is a future star.
De Ketelaere can guarantee in the number ten role what Brahim Diaz has failed to do for the last two season. He is a creative player with a keen eye for goal. Last season, De Ketelaere scored 18 goals and assisted 10 across all competitions. The youngster immediately accepted Milan's contract proposal of 2.5 million per season. Now it's time for the two clubs to close the final details.
---
READ MORE: AC Milan to ditch Sanches for English super talent