Montella's requests: 3 Reinforcements and new training grounds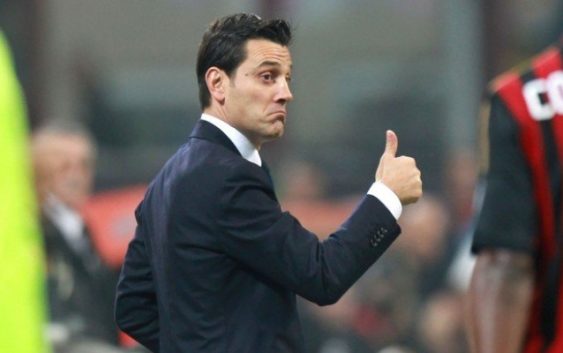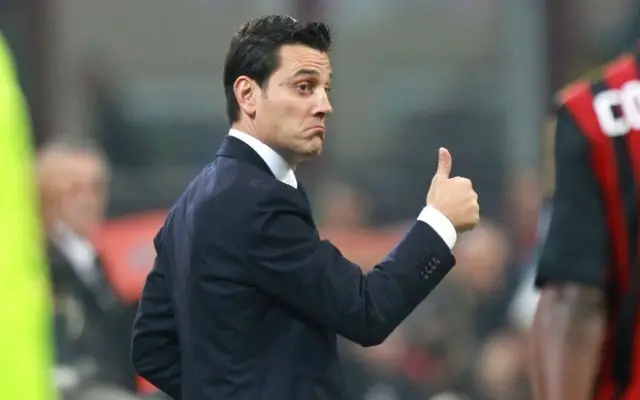 Yesterday manager Montella committed his future at Milan until 2019. In a meeting with Fassone and Mirabelli he asked for 3 signings and new training grounds.
Being part of Milan has been a dream for manager Montella since his early childhood. With the new contract signed yesterday he can rest assured this position is going to be his at least until 2019.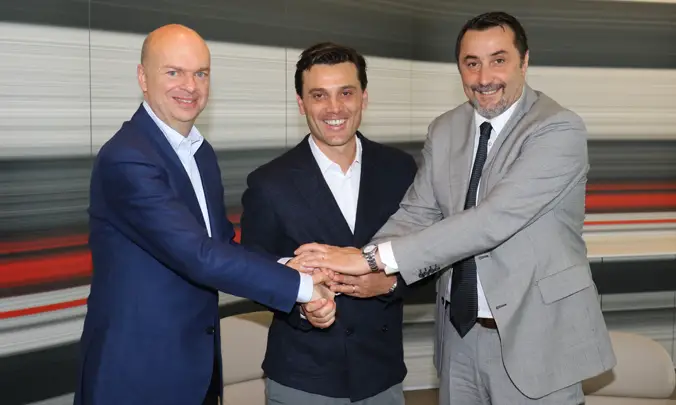 Even before he was officially appointed as Milan's CEO, Marco Fassone made it clear the Chinese ownership aimed to continue with Montella. It was not hard for both parties to find an agreement and according to Mirabelli it only took a few minutes. Despite Montella's open admiration for the rossoneri it's understandable he had some request of his own. According to La Gazzetta dello Sport, Fassone, Mirabelli and the manager discussed every move in the transfer market during a meeting in Sardegna where they organized an internship with the sponsors. The 42 year old manager appeared very pleased with the club's work till now but he had a couple of specific requests.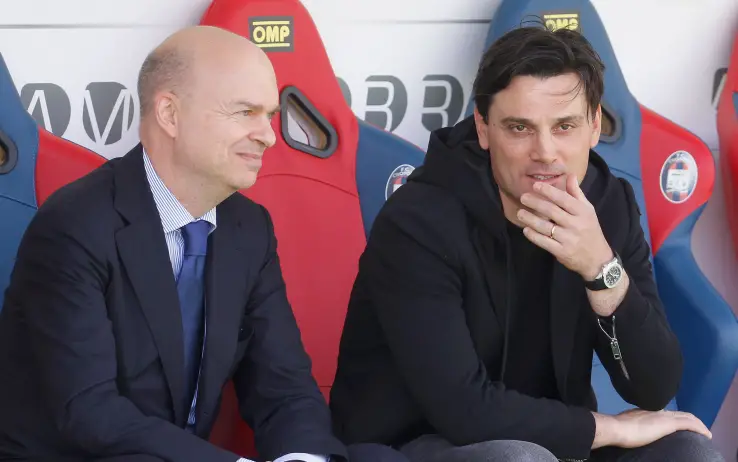 Vincezo has requested 3 reinforcements for next season besides the two players already signed. Milan is in great need of a high quality striker. According to the manager Bacca does not posses the necessary technical abilities to function within his schemes. That identikit is perfectly suited to Alvaro Morata with whom Mirabelli already has an agreement. Real Madrid remains to be convinced but with an offer of 60-70 million euros they could soon be. Montella has urged the arrival of a deep lying midfielder like Lucas Biglia. The 31 year old can be a key player in Montella's 4-3-3 planed line up for next season. The third request is a specific one: the signing of Atalanta's Papu Gomez with whom he has worked in old days. The manager wants a new winger after Deulofeu's departure. Jack Bonaventura is the only player remaining able to play in that position. Recently Goal.com praised Papu Gomez as the best player of Serie A 2016/17. In the end Montella had a surprise request: new training grounds and locker rooms. Modern training facilities at team's disposal. Reconstruction in Milanello will begin in a few weeks.
---