AC Milan to make ambitious Chiesa bid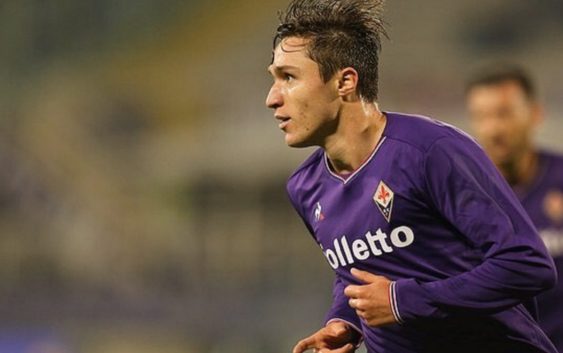 AC Milan will try everything in order to please coach Stefano Pioli and purchase Federico Chiesa from Fiorentina.
Thanks to a fantastic second half of the season, AC Milan managed to qualify for Europa League. Although it's not Champions, participation in Europa League will help Milan earn some extra cash, in addition to helping the Rossoneri players gain valuable experience in European competitions. Now it's time for Maldini to do the talk.
Coach Stefano Pioli has asked the club to sign  his two former Fiorentina players Nikola Milenkovic and Federico Chiesa. Pioli has personally expressed to Gazidis that AC Milan desperately need someone like Chiesa in order to improve the general level of the team and aim for a place in Champions League next season.
The Fiorentina president is aware that the Italian winger wants to leave Firenze this summer. In a recent interview, Fiorentina president Rocco Commisso confirmed that Federico Chiesa is free to leave if any club offers 70 million euros. Unlike other clubs, Milan can play the Paqueta card.
After extensive talks in January, the Brazilian midfielder seems oriented to accept Fiorentina as his next destination. According to reports in Italy, AC Milan will offer Lucas Paqueta in exchange for Federico Chiesa plus a figure of 40 million euros.
It seems that Milan's resumed interest in Bakayoko, who can leave for a minimum figure of 20 million, rather than Sandro Tonali and Florentino Luis, is with the idea of saving money in order to invest for the 22-year-old winger.
---
READ MORE: Real Madrid interested in AC Milan forward