AC Milan: Top scorers of all time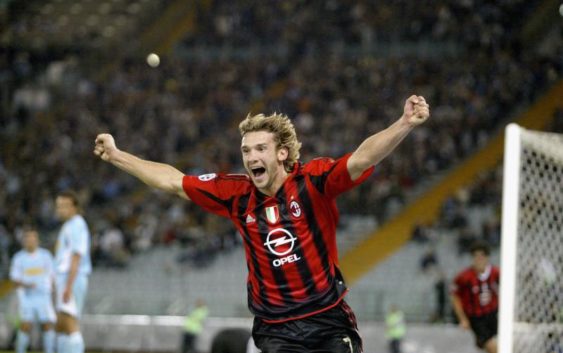 The story of the AC Milan team is full of success, dominance and glory. AC Milan is one of the biggest clubs in Italy, and its history is defined by the great players that have worn the red and black stripes of the Rossoneri. They all have made an impact and will forever be remembered as legends of this great soccer club. Here are some players who have managed to achieve this feat:
Gunnar Nordahl
Gunnar Nordahl is one of the most prolific goalscorers in AC Milan's history, scoring 210 league goals. Nordahl transferred to AC Milan on 22 January 1949, where he spent eight seasons. He was also a member of the Swedish team. He was a multi-top scorer for Serie A and held the record for being Italy's highest international scorer during his career. He was a talented player who could score an array of goals, with either foot or even with his head – a dangerous threat to all his opponents inside the box.
Andriy Shevchenko
Andriy Shevchenko is a Ukrainian footballer who played for AC Milan in 1999 and was the head coach of the Serie A club in Genoa. He played as a striker for Chelsea, Dynamo Kyiv, and AC Milan, and he's considered one of soccer's greatest players. In 2006, Shevchenko became the second-highest all-time goalscorer for his club. He was the joint fourth-top scorer of the season with 19 goals in just 28 games. Shevchenko scored 175 goals in 296 games for Milan, who played for the club on two separate occasions during his career.
Gianni Rivera 
Born on 18 August 1943 in Italy, Gianni Rivera is a former Italian footballer who played as an attacking midfielder. He spent all his club career at AC Milan, where he won several trophies, including two European Cups and three Serie A titles. He possessed excellent dribbling skills and passing ability, which enabled him to start plays from the midfield or even deep within his half with long forward passes or by linking up with other players through one-touch football. Gianni Rivera was a talented, gifted, and left-footed player.
Jose Altafini
Jose Altafini, also known as Mazzola, was a Brazilian-born forward and was one of the most prolific strikers in Serie A history. His career at Milan started in 1958, winning the 1958-59 Serie A titles and the European Cup/UEFA Champions League in 1963. He is best remembered for his excellent technique and acceleration with the ball at his feet. He was also best known for his powerful left foot, where he often scored from distance, either in play or some of his deadline set pieces in and around the box.
Conclusion 
The Milan Club has a long history and many legendary players. Their first significant achievement was the European Cup in 1963, which they won by defeating Portugal's Benfica. They have since won many other titles, such as Italian championships and other European trophies. The AC Milan stadium has welcomed many football fans to watch games live through the years. Experiencing games live allows them to enjoy an atmosphere of excitement and thrill. The same concept applies to playing live casino Canada games or sitting in a live audience of a TV show, for example. However, not everyone has had the chance to travel to the stadium to watch these legends grace the stadium. Fortunately, their amazing performances can still be followed through videos available to us online and we must thank our technologies for keeping these legends alive for many years to come.