Chelsea preparing blockbuster bid to lure Milan ace Rafael Leao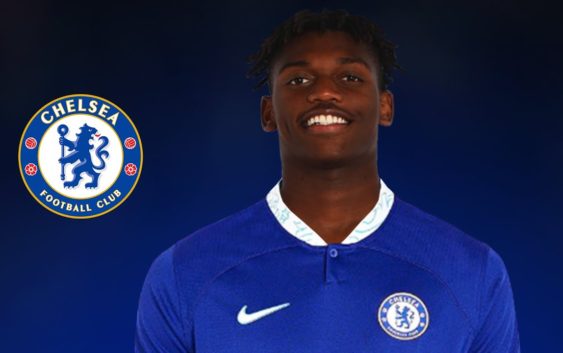 After his amazing strike in the 6-1 win against Switzerland, 23-year-old Portugal forward Rafael Leao is once again in the transfer spotlight, showcasing his exceptional talents with Portugal on the World Cup stage. This has inevitably caught the attention of Chelsea, amidst reports claiming the English club is ready to make AC Milan an offer they can't refuse.
While the preference for Milan would be to keep one of their most highly prized assets, there appears to be a growing sense of uncertainty surrounding his long-term future. Paolo Maldini admitted missing Leao's extension deadline, but has continued pushing hard to lock down terms for a new and improved contract His current deal will expire in June 2024, although the player has continued to stall and will not resume talks until after the World Cup.
Leao is also keenly aware of his rapidly rising profile, opening up a host of potential opportunities elsewhere, thanks to having developed superbly during his time wearing the famed Rossoneri shirt. Having become such an accomplished player, Leao knows that other clubs are paying attention to his performances, already leading to strong links of a possible move to Chelsea last summer.
AC Milan manager Stefano Pioli tells @SkySport on Leão contract talks: "He's really happy with us, it's clear. Maldini & Rafa's camp are in negotiations". 🚨🇵🇹 #transfers

"We're waiting for good news. He's happy with Milan, I want him to stay".

Current deal expires in 2024. pic.twitter.com/kOBSx3BQei

— Fabrizio Romano (@FabrizioRomano) December 5, 2022

However, no such move transpired when the previous transfer window closed, although Leao does appear to have remained keen on the idea of joining the Premier League side. There was even something of a bromance developing, when Chelsea defender Reece James claimed Leao was the toughest player he has faced, which generated an appreciative response from the Milan player, who now follows the official TikTok channel of the Blues.
Constantly monitoring the situation and remaining alert about any developments, one potential suitor could be ready to pounce, amidst reports claiming that Chelsea are ready to bid £105 million for Leao in January. Such a large sum of cash would be very difficult for Milan to resist, regardless of their desire to retain the player, and the English club could also dangle another carrot in their attempts to seal the deal.
Milan has regularly been linked with more than just a passing interest in Hakim Ziyech, particularly given the 29-year-old has fallen down the midfield pecking order at Chelsea, who could now use that interest to their advantage in any negotiations for Leao. This could form the basis for a potential cash-plus-player deal between the two clubs, providing of course that all parties involved can reach suitable agreements.
Ziyech would be an interesting addition for Milan, particularly when considering the quality of his performances for Morocco, pivotal in midfield as they continue to defy World Cup expectations. Getting such a fine player would certainly be an encouraging sweetener for any deal, should Milan become resigned to losing Leao in the opposite direction, as Chelsea pursue their top January transfer target.
⚽ According to Italian news outlet La Gazzetta Della Sport, AC Milan is considering a loan contract with Chelsea for Ziyech in January.
.#HakimZiyech #Acmilan #Moroccan pic.twitter.com/mOQX27sBQ9

— Morocco Timeline (@MoroccoTimeline) December 9, 2022

Bookmakers also seem to share the view that Leao is destined for Chelsea, given the steady shortening of odds in recent months, as punters turn their attention towards potential deals in January. Wagering on possible transfers has become increasingly popular, joining the wide range of markets already offered by the leading online betting companies, while the Premier League and its clubs also enjoy global appeal.
No matter where people are located around the world, news about Premier League transfers is eagerly lapped up by fans, including those looking to find the best football betting sites in India and throughout the Asian continent. But before backing any potential transfer deals, industry experts always advice comparing the odds available, along with checking out the latest bookie reviews to get the most appealing promotions.
And speaking of appealing deals, only time will tell if Leao decides to continue dazzling at Milan, where his outstanding abilities are certainly cherished and appreciated. But if he becomes convinced by the lure of Premier League riches, the only alternative would be for the Italian club to cash in while they can, rather than risk losing him for less money further down the line.