Pato: "Leonardo, a champion. Return? I'm waiting a call"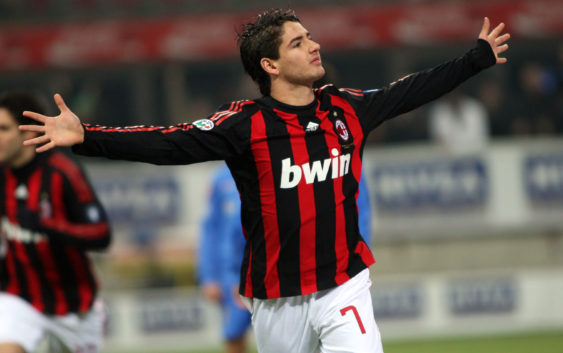 Alexandre Pato returns to talk about AC Milan and his former coach, Leonardo. The Brazilian backs his compatriot and is open to a return at the Rossoneri.
AC Milan former striker and fan favorite Alexandre Pato was interviewed by Tuttosport. The talented Brazilian praised Leonardo's appointment as new director of AC Milan and talked about a possible return to Italy. It was Leonardo who discovered Pato in 2017 and brought him at San Siro.
"I'm not at all surprised that Elliott has chosen him, I know Leo well, he's a champion, he has the vision, the competence and the authority to give a new approach to the club. He can give security to the whole environment. He will do a great job. He was a good coach with innovative ideas and I am sure he will continue to do well even as manager. My brace in the 2011 derby? An unforgettable match".
During the interview, Pato also spoke about AC Milan's victory in Madrid against Real: "Milan had never won at the Bernabeu in official matches, we were down 1-0 at the end of the first half, but in the second half we played great, with Leonardo that overturned the team and those choices led us to victory. Elliott? It seems to me that in a few weeks the new ownership has moved decisively on the organization of the club".
The Tianjin star also talked about a possible return at the Rossoneri. The fans would be ready to welcome him back with open arms: "If Leonardo were to call me to bring me back to Milan? In the meantime I'm waiting for the call… then we'll see!".
---
---