Ancelotti pushes Real Madrid midfielder towards AC Milan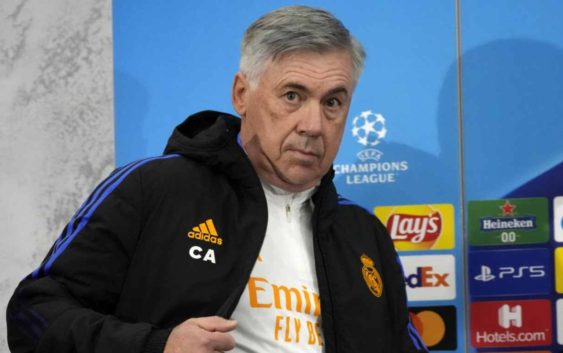 Real Madrid coach Carlo Ancelotti has offered AC Milan the chance to sign one of his midfielders but the Rossoneri are not interested.
The feeling between Carlo Ancelotti and AC Milan will always remain indestructible. The Italian coach spent many successful years at the Rossoneri club, both as a player and as coach. The Red and Black fans especially remember his exploits between 2001 and 2009. Ancelotti's squad won every possible trophy including the Champions League two times.
According to reports, Ancelotti has proposed to AC Milan the purchase of a midfielder currently present in his squad. The player in question is Dani Ceballos. The Spanish central midfielder is considered a creative footballer of quality that has yet to express his full potential.
Ceballos has recently returned to the pitch after an ankle injury kept him out for half the season. The 25-year-old has made only 6 appearances since his return in January. He spent the last two seasons on loan at Arsenal but preferred to go back at Madrid and try his chances under Ancelotti.
Despite returning to full fitness, Dani Ceballos is not part of Carlo Ancelotti's plans for the present and the future. The Spaniard is closed at Madrid by the presence of Kroos, Madrid, Casemiro and Valverde. However, the Italian coach believes that Ceballos could be a good fit for his former club. 
Paolo Maldini's response, however, was cold and negative. AC Milan know the qualities of Ceballos very well, because the player was close to joining the Rossoneri in 2019, but they have other ideas for the midfield. Yacine Adli will take care of creativity next season while the objective of Milan is to bring a powerful box-to-box midfielder to replace Franck Kessie.
---
READ MORE: Maldini blasts midfielder: "He is not Rijkaard"