Athletic: Adli arrival to be followed by €50m midfielder sale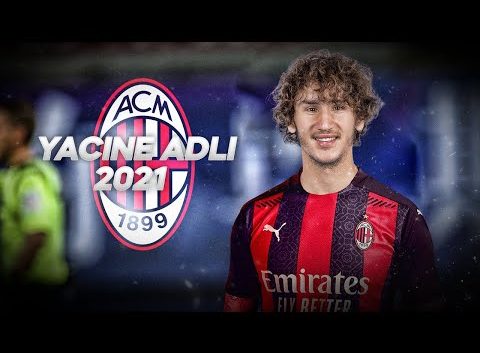 AC Milan signed Yacine Adli but he will stay at Bordeaux this season. The French will arrive to take a key role next season according to reports.
Probably the most intriguing summer signing of AC Miglan concerns the future. Important players such as Maignan or Giroud arrived for the moment but there is great curiosity and hope for the arrival of Yacine Adli. A talented midfielder, who has garnered a lot of praise in France. Adli grew up in PSG's academy and exploded with Bordeaux. The 21-year-old starlet will have one more year to improve and mature before taking the big leap towards San Siro.
AC Milan completed the purchase of Yacine Adli for a transfer fee of 10 million euros but he will spend the rest of the season on loan at Bordeaux. The French midfielder is projected to be a key player for Stefano Pioli in 2022. But why did Milan want to close his purchase in advance?
According to reports from The Athletic, AC Milan already have a clear plan for their midfield, which could partially change the face of the squad in the 2022-2023 season.
The arrival of Adli next summer will not only serve to give quality and freshness to the midfield but also to make up for a possible departure. This is not the future farewell of Franck Kessie, at the center of the soap opera linked to his contract renewal. Adli will arrive to substitute Ismael Bennacer reports The Athletic.
In terms of age, statistics and quality of play, Bennacer has been indicated by The Athletic as one of the 'crack' midfielder for the new season. The Algerian has already been approached by several important international clubs. AC Milan will likely sacrifice Bennacer and earn 50 million euros from his sale, which is the amount of his release clause.
A painful but probable sale according to the British with the Premier League clubs ready to welcome him after a flop experience at Arsenal in the past. Out Bennacer and in Adli which has different physical characteristics but similar play style and vision. 
---
READ MORE: AC Milan offered €25m-rated striker for free