Berlusconi Trophy: Why it wasn't played this year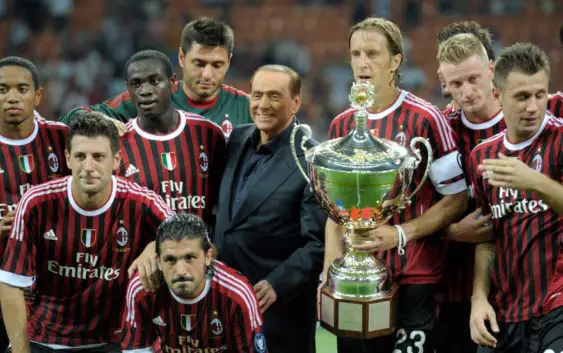 Milan reacted after some harsh comments from former president Silvo Berlusconi and tried to explain why the Luigi Berlusconi Trophy wasn't played this year.
AC Milan's former president caused a lot of noise with a recent interview released for Il Corriere della Sera criticizing the clubs policies on the transfer market and also on some important internal related issues. When Silvio speaks he never holds back and yesterday was just another proof.
Silvio Berlusconi, among other things, complained about the cancellation of the famous trophy dedicated to his father Luigi. Il Corriere della Sera reports today AC Milan's position on the matter. The club explained that the Berlusconi Trophy was not played this year because it coincided with with the preliminaries of Europa League, but there was (and probably still is) the goodwill to resume it next summer, perhaps against Juventus. Another extra game for the rossoneri would have been exhausting after being forced to start the season early in order to secure a place in Europa League group stage.
Another reason for its cancellation was because, the last editions, with the old ownership, have been a flop. It was played on 5 November 2014, against San Lorenzo, in front of 5,000 attendants in San Siro, and on 21 October, 2015, against Inter with 15,000 attendants on the stadium, while in 2016 it did not take place. 
---
---