Capello: "Ronaldo? Berlusconi called me but I…"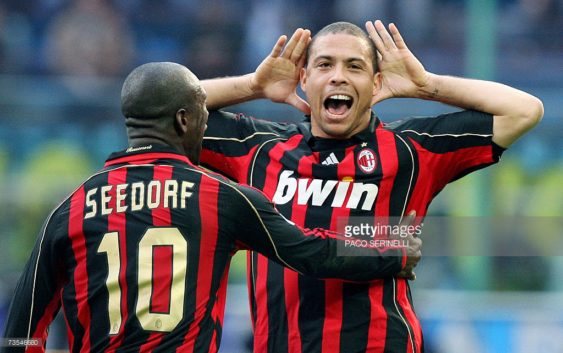 Fabio Capello, from the studies of Sky Sport has unveiled a curious backstory related to Ronaldo (the phenomenon): "Silvio Berlusconi called me and asked me what I thought about him. I told him to give up because he could not make it any more. The next day he signed Ronaldo". Apparently Silvio was not convinced by the advise of Capello.
The Brazilian star joined AC Milan on 30 January for a fee of nearly 8 million euros and got the squad number 99. He made first minute debut against Siena, on 17 February scoring twice and assisting on a third goal as The Rossoneri won 4–3. In his first season, Ronaldo scored seven goals in 14 appearances. After his move to Milan, Ronaldo joined the list of the few players to have played for both Inter and AC Milan in the Derby della Madonnina, and is one of two players to have scored for both sides in the derby game, the other player being Zlatan Ibrahimovic.
On 13 February 2008, Ronaldo suffered a severe season-ending knee injury while jumping for a cross in Milan 1–1 draw with Livorno, and was stretchered off and taken immediately to the hospital. In his second season at San Siro, Ronaldo only played 300-plus minutes due to recurring injury problems and weight issues. He joined Corinthians at the end of the season. By that times it was already clear that Ronaldo he could never be the old player he was.
---
---