CorSport: Clash Fassone-Yonghong Li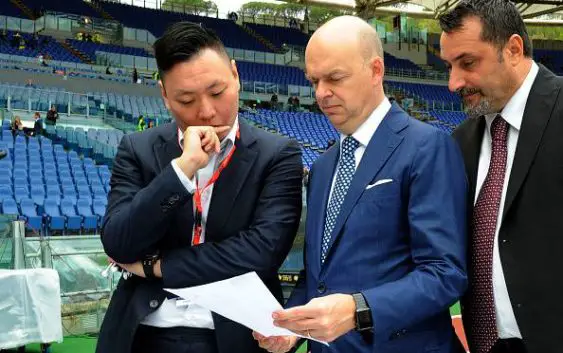 The situation at Casa Milan is not the best after the recent decision of UEFA to reject the Settlement Agreement requested by the club. The sentence has had a negative effect in the Rossoneri environment.
The club is very disappointed for what happened, given that Marco Fassone believes he presented in Nyon all the necessary documentation to get the "plea bargain". Il Corriere dello Sport reports that the CEO of Milan, in public, points his finger towards the old management as the real cause of what's happening (UEFA is analyzing only the 2014-2017 period) but he privately opposes the attitude of Yonghong Li regarding some solutions for the debt refinancing as he would have rejected several proposals convinced that he could find better conditions. The manager has also done everything to avoid the meddling of Elliott fund in corporate matters.
Marco Fassone believes that what happened with UEFA could have been easily avoided. Even if, regardless, he considers the sentence issued in Nyon as surprising and wrong. Il Corriere dello Sport explains that on the other hand president Yonghong Li and his right-hand man David Han Li are asking questions to the CEO about the results obtained by AC Milan this season.
Both in terms of team performance (sixth place placement in the league with only one point more than last year after 230 million euros spent) and commercial (the undertaken policies have not yet given the expected benefits). Rumors suggest a lack of serenity at the highest levels.
---
---