Di Canio: AC Milan have only 4 top players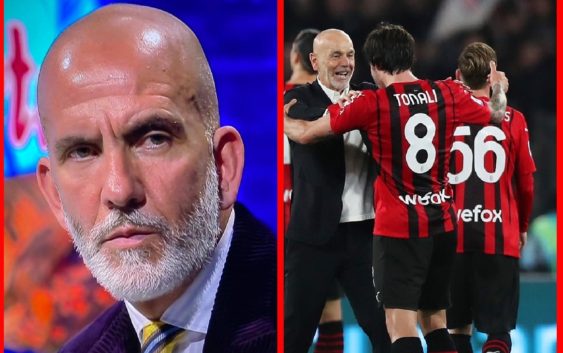 Paolo Di Canio declares that AC Milan have only four players and need much more to compete in the Champions League.
AC Milan are closer to the Scudetto dream thanks to their convincing 3-1 victory over Hellas Verona. Two goals from Sandro Tonali and one from Alessandro Florenzi were enough to overthrow Verona's initial advantage.
AC Milan could end up lifting the Serie A title if Inter have a misstep in their upcoming match against Cagliari. Former Rossoneri striker Paolo Di Canio, now a pundit at Sky Sport, gave his perspective on Stefano Pioli's squad.
"Maybe AC Milan are not the strongest team considering the single names but at the moment they are the best. There there are some players like Rafael Leao and Theo Hernandez who might be followed by top European clubs.
But apart from Leao, Maignan, Tonali and Theo Hernandez I struggle to find players who would play as starters in a club that wants to play the Champions League as a protagonist. Obviously I say this with a super positive meaning, they are winning the league with merit. This gives even more merit to the coach and to the club."
Di Canio appreciates the great work done so far by the squad but openly hints that AC Milan need new signings in order to be competitive in Champions. Leao, Maignan, Tonali and Hernandez are not enough to return AC Milan at the top of European football.
---
READ MORE: AC Milan project summer revolution for the right wing