Gds: Donnarumma plans Serie A return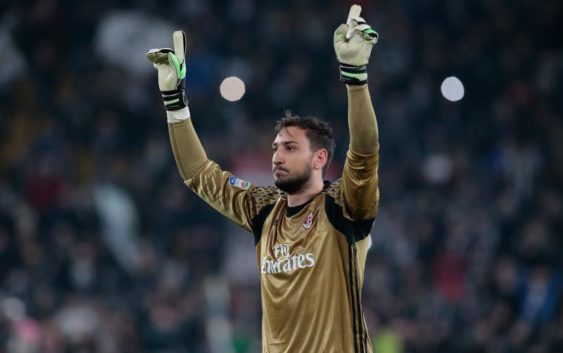 Disappointing by his adventure in France, Gianluigi Donnarumma wants to return to Italy with Juventus still interested in his services.
Gianluigi Donnarumma is at the center of a media chaos after the defeat against Real Madrid. Paris Saint Germain are out of the Champions League despite having an initial two-goals lead over Real and the Italian goalkeeper was a big contributor in the Madrid fiasco. A misplaced pass was exploited perfectly by Karim Benzema and two more goals followed.
What happened at the end of the match was unprecedented with PSG president Nasser Al-Khelaifi threatening to kill the referees while Donnarumma and Neymar had to be separted in the dressing room by their teammates according to Marca. Apparently the Italian goalkeeper is seriously considering his future and dreams of a move back to Italy.
Important changes are expected to take place at PSG once the season is over. Mauricio Pochettino could be the first to pay for a disappointing spell, Mbappe is sure to leave, while Messi, Sergio Ramos, Neymar and Donnarumma are considered amongst the biggest disappointments of the season. The Italy international could make s stunning return in Serie A and is flirting with Juventus reports Gazzetta dello Sport.

The 23-year-old did not expect such a suffocating welcome at PSG. Fans and teammates continued to prefer Keylor Navas over Donnarumma. The Italian has never been a regular starter since his arrival and the dualism with Navas has been tormenting. That's why he is looking again at Juventus, the club he nearly signed for last summer.
The Bianconeri goalkeeper Szcesny is not having his best season. His contract with Juve expires in 2024 and he currently earns €6.5 million per year. Despite not being a cheap player he, nevertheless, earns less than Gianluigi Donnarumma. In addition to his high salary, Juventus also need to pay a transfer fee to PSG although players signed as free agents usual are sold below thier market value.
---
READ MORE: Barcelona want to sign second AC Milan player after Kessie